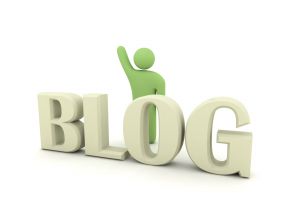 By Michele Scism
The Results Lady
In Content for your blog part I we talked about hiring writers for your blog. Today we will be talking about guest bloggers or guest experts.
Guest experts are people who can provide relevant information to your readers in the form of guest posts.
These are people who somehow tie in with your blog's topic. For instance, if you own an Internet marketing blog you might consider approaching people from the following areas about submitting guest posts or becoming a regular guest expert on your blog.
Social Media Experts

Outsourcing Experts

Web Design Experts

Technical Experts

Working from Home Experts

Press Release Experts

Affiliate Marketing Experts
The list could go on and on, but I think you get the picture.
You invite them to be a guest blogger on your blog, set them up with their own login information or have them submit their posts directly to you so you can post them yourself.
What do they get out of guest posting?
Give them something in return for their efforts because most guest bloggers are not paid for their posts. Many times a link back to the guest experts' site and possibly allowing them to promote their own products or affiliates products within their post is all that's needed.
But, with the growth in popularity of guest bloggers, it's getting a bit harder to find people who will commit. If they're good at what they do, they will be blogging on other sites as well as yours. Try to sweeten the pot a little to get them to stick around and continue posting.
Of course, you can pay them to submit information if you'd like. I have not done this myself but I know people who have.

One more thing about guest bloggers you may find helpful. If you know people who are just starting out they are more open to jumping on as a guest blogger than established bloggers or business owners.
However, if you aren't ranking extremely high in the search engines, your traffic numbers aren't all that great or your blog isn't quite as popular as you'd like it to be yet, don't worry. It takes some time to get there, but with the help of adding all this great content and a few other essentials, you'll be there before you know.
Be looking for part III soon when we will talk about Article Directories & RSS News Feeds….