Take the 13-Minute Survey and
Get Your Business Value Score
Building the value of your business gives you a killer advantage in business and life.
The first step to increasing your business valuation is to complete this questionnaire that allows you to look at your business like a buyer would.
You will get your score on 8 factors professional buyers look for and an action plan for how to improve your score on each.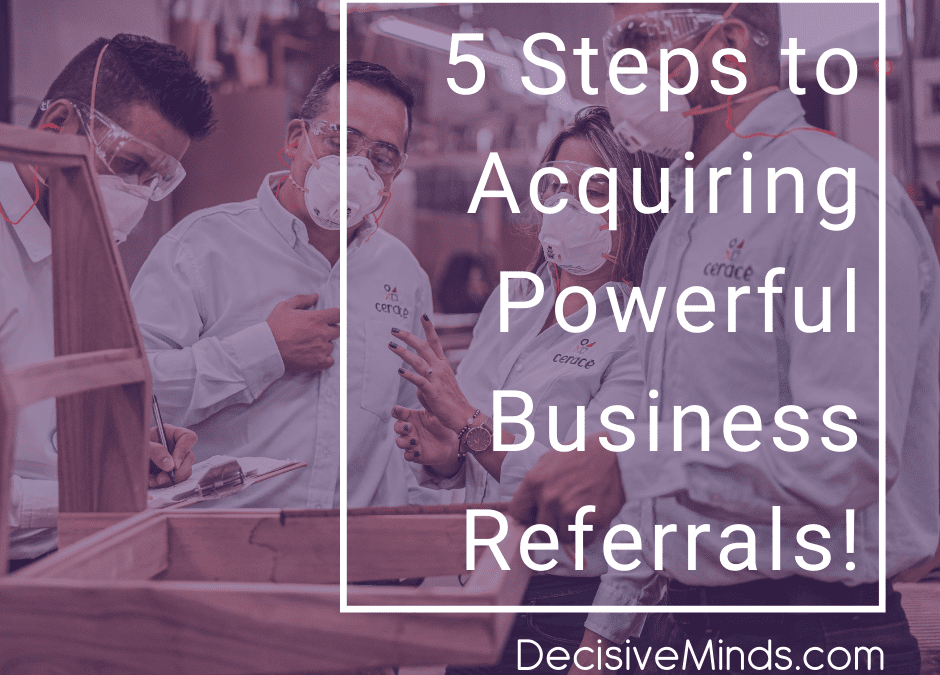 In his book Endless Referrals, Bob Burg said, "All things being equal, people do business with and refer business to, people they know, like and trust." That is the exact reason you need to make your business easy for those who already know, like, and trust you to...
read more