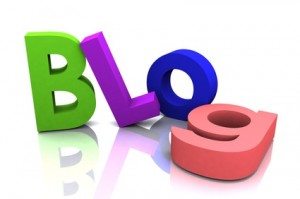 By Michele Scism
The Results Lady
Finding Content for Your Blog
Dear Fellow Blogger:
Did you participate in the August Ultimate Blog Challenge?  If so you already know that we will be starting the next blog challenge in October.
I thought it might be time to do a little series on where to get good blog content.  We all know Content Is King when it comes to blogs.

Hire a Writer
There are freelance writers who make it their business to write articles, blog posts and more for website owners as well as bloggers. Most of these writers, also known as ghostwriters, charge per written piece and base their charges on the word count of the content you need.
Normally, you will send the writer either a broad topic or even an actual title and they will in turn write the content for you following your specifications. Finding a ghostwriter is not hard, especially with the field growing by leaps and bounds every single day. The hard part is finding a writer you can communicate well with, afford, and who can write in a way that captures your voice.
Here are some tips to keep in mind when hiring a ghostwriter.

Ask for Recommendations – Ask around and see who comes recommended. You can easily get references from other bloggers, website owners, Internet marketers, and even on social media sites such as Twitter.

Search Engines – While this is an option, I would definitely ask people you know and trust for their suggestions for a writer first. Just because a person's website makes it to the top of the search engine results and they "claim" to be an experienced writer, doesn't mean they are.
Recommendation: Elance.com offers a variety of writers to choose from.
It Might Take More than One to Find THE One
Just as every blog is different, so are writers. Don't get discouraged if you try one (or sometimes more) writer and he or she is not what you had in mind. Some writers can take any blog owner's writing style and implement it in their articles and blog posts with no problem what-so-ever. Others don't find it as easy.
If you hire a writer and find you don't like their writing style or approach to a topic, move to another. I can tell you from experience; sometimes it takes going through a few writers to find the one that "gets it" and will whip out superb content that fits your personality as if you wrote it yourself.
Review & Edit
It is critical that any piece of writing you have someone else put together for you, should be reviewed and edited as necessary. Whether you're making changes to put more of your own thoughts and opinions to it or simply adding monetization items, you must, must, must review each and every piece of content you have created for you.
Coming Next – – Guest Experts!