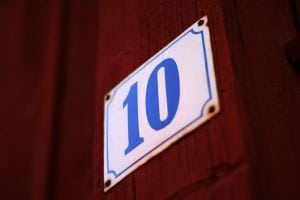 By Michele Scism
The Results Lady
Question – What do you do when you are in the middle of a 30 day blog post challenge and you get so busy that you fall 2 days behind?
Answer – You pull out the old "10 Minute Blog Posting" system that I am so proud to have created!
Now the decision is do I just use it or do I explain it to you.  Of course it will take me a lot longer to explain it to you than if I just whipped out a few posts over the next 30 minutes.  OK, you win I'll explain it.
After listening to so many people say they didn't know what they would blog about or they didn't know how they would come up with enough to say on a regular basis I came up with a great way for busy people to blog quickly!
Before we can start we have to take care of a little background work.  You have to know the theme of your blog.  Do you write a blog about business, family, parents, weddings, dancing?
Once you know your theme you have to know your keywords.  You probably already know this but if you don't stop right now and do some research to determine 3 to 5 main keywords you will use for your blogging.
Step 1 of the 10 minute blog post:
Go to www.Youtube.com or www.Ezinearticles.com and find either a video or an article that is interesting and has your keyword in the title.
I searched one of my prime keywords "women business owners" and found this great video from Kim Kiyosaki of Rich Women.  The video is "Rich Women – Goals and Ideals"
Now that you have your video you….. oh wait that is part two which will be coming in a few hours.  Be sure to check back or better yet follow my blog on NetworkedBlogs – you'll see the link on the right side.
Want to talk to me about my 10 minute blog posting system?  I will be holding a FREE teleseminar today to talk about this and how I grew my Facebook Fan Page so quickly – during the call will be a Q&A section.  You are welcome to call in and ask me any questions you might have.