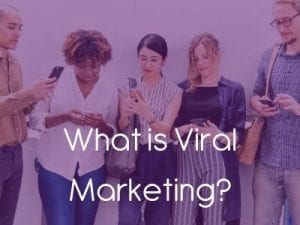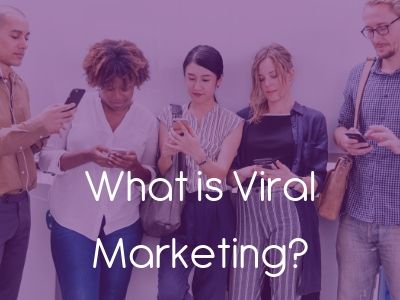 Viral marketing or viral advertising is a business strategy that uses social media to promote your content, products, and services. It takes its name from the idea of a virus, such as the flu, and how fast content "spreads" online. So what does it really take to go viral with your content?
Viral marketing is a combination of a number of important marketing methods.
Word of Mouth (WOM) Marketing
This can be real-world but right now we are focused on the online aspect. In both cases, a person is so impressed with a product, service, or information that they tell others. It also forms the basis for recommendations when, for example, a neighbor asks you if you know any good websites about X topic or Y type of product.
Content Marketing
All marketing online starts with content. Content can take many forms. The main focus in the case of viral marketing is to create highly shareable content which your target audience will not only respond to, such as clicking through, but will also share with others.
Shareable content includes images, videos, top 5 or 10 lists, reviews and so on. It can also include a free item being given away in order to build your email marketing list. Check out this post for more information on content marketing => Content Marketing Creates 3xs More Leads Than Traditional Content
Email Marketing
Once you have built your first email marketing list, you should mail to your subscribers regularly. If you mail three times a week, the ratio should be 2 days of information, and 1 day of promotional content. All the content should be interesting enough for your readers to act on it and share it, which can help it go viral. 
Social Media Marketing
The fastest way to make a piece of content go viral, such as a free special report, is to post about it online on Facebook, Twitter and so on. Each site has its own format. Instagram, Snapchat and Pinterest being driven by images and Twitter by 280 character tweets. 
Create content that matches the right format for each site and encourage people to Like, Comment, and above all, Share. Facebook predicts that memes and video will be the majority of content posted there by 2020. 
YouTube is a social network as well as a video sharing site that no marketer should ignore. Around 75% of YouTube users are looking for how-to type content, so informative videos that are well-presented definitely have a high viral potential.
Plan your content as part of a viral marketing campaign and see what a difference it can make to your business.
Adopt an integrated approach to your online marketing and you should see success without working 24/7.
Related Posts: Looking for more? Check out these great posts that have been chosen for you.
11 Tips to Building a Social Media Audience