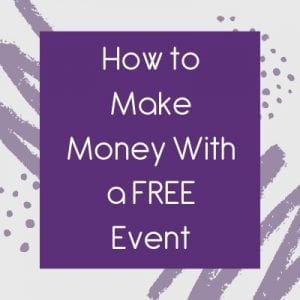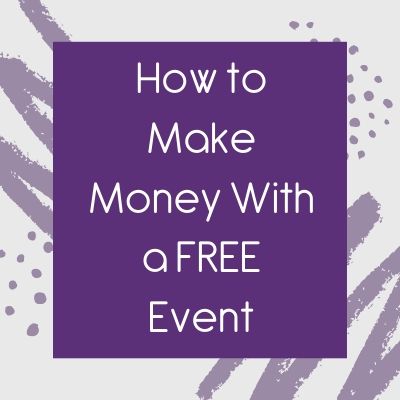 Since starting Decisive Minds, I have hosted or participated in over 350 free events. A free event can take many forms; webinars, virtual summits, radio shows, live streams, podcasts, Facebook Lives and much more. Let's look at some of my ninja moves because I have learned how to make a lot of money using free events.
For the purpose of this blog post, let's assume that you are hosting a free event. For our purpose, you are going to host a week-long virtual summit. You will be interviewing 2 speakers per day for 5 days. Your audience will get access by giving you their email address.
I need to stop for a moment and express an opinion. I agree that there is a place for free events where the listener has not paid to listen. However, the fact that these hosts feel like they don't want their audiences sold to is a problem in its self. They are training their prospects to not pay them! I have an issue with that. I would much prefer to see a small fee charged for access.
Now back to our conversation about making money from a free event. Remember these very smart words…
Let's look at 3 ways you can turn a free event, in this case, a virtual event, into cash.
How to Make Money With a Free Event #1: Upsells
What is an Upsell? It is when you attempt to persuade your prospect to buy an add-on, an upgrade, or an additional related item. You see upsells every day if you go to sites like Amazon where they will show you other items that people purchased with this particular item. So how do you use an upsell?
As you're setting up your virtual event, be sure you're adding in logical upsells in the appropriate placeshttps://decisiveminds.clickfunnels.com/sales-page-biz-planner. Some common locations for upsells include:
      

Thank you pages—this is the page registrants will see after opting in for your free virtual event. This page tells them what to expect next (dates and times of your event, where to log in, etc.) and like your confirmation page, should also include something for readers to buy. What I like to sell on these pages are $17 planners or a copy of one of my books.  (Check out the Decisive Business Planner)

      

Email Sequence –

once someone is registered they should start receiving emails from you about the summit. In those emails, you should be offering options for sale. You could offer a transcript, workbook, or other downloadable items, remember to include an advertisement for a related product or service.
How to Make Money With a Free Event #2: Extended Access
Remember this virtual summit is free. Some hosts allow registrants to watch the event for a very limited time, 24 hours usually and then sell extended access. If they want to listen after the 24 hours, they have to buy access. That will probably be $97 or $197 to access these recordings for life.
How to Make Money With a Free Event #3: Repurpose the Recordings for Paid Products
After the event you can use the content from the event to create different information products. Bundle your recordings with transcripts or other related content and turn them into stand-alone products you can sell to your list.
Just because your initial event is free to attend doesn't mean it's not profitable. With a little thought and planning, you can not only recoup your initial investment but even make a tidy profit on your next free event.
(Orignal post 2017/ Update 2020)