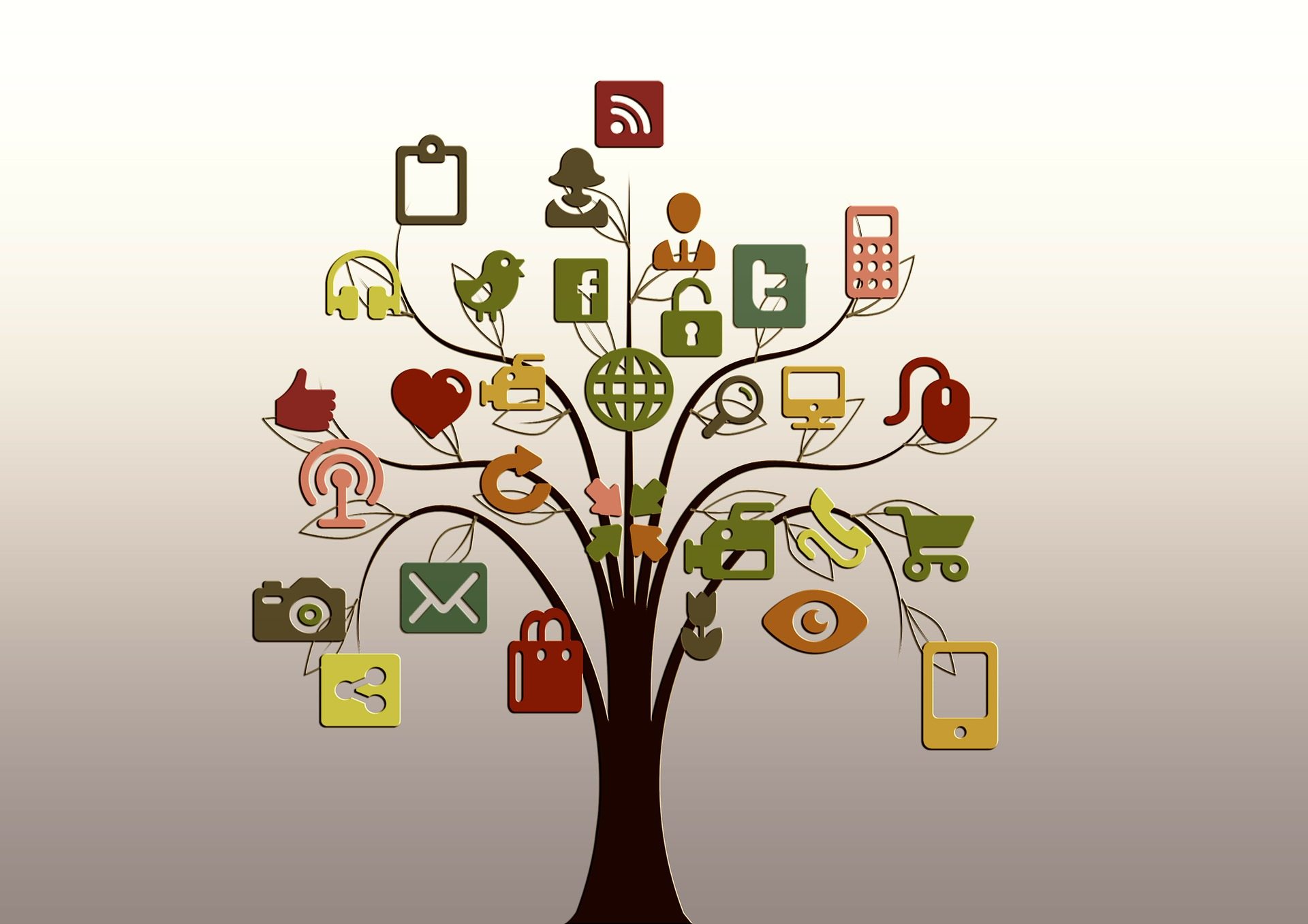 When my clients begin to build their social media strategy one of the first things we talk about are the basics. After I've helped them create their various social media profiles, they are ready to go. Well, not quite!  Many of my clients confess that they just don't know what to do once they get on social media. Do you feel like this? I know you do so I thought I would share a Facebook and Twitter strategy that you can implement in less than 30 minutes a day. You will never suffer from not knowing what to do on there again!
Facebook Strategy
   

The first thing I want you to do when you log on Facebook is to check your notifications. What has happened since the last time you were on there? Look for comments where you are mentioned. Take a second and respond, even if it's just a thank you. Did people comment on your post? Comment back.
   

Next, I want you to go to your messages. Are there any conversations you need to continue?
   

Actively build your community on Facebook. Go to the friend request section. Did you get any friend requests? To keep your business growing, you should be connecting to at least 5 new friends a day. Go through your friend request and either confirm or delete them. If you didn't get any friend requests, spend a couple of minutes and send some out. Target your ideal clients, colleagues, and communities that are similar to yours. Look for people that you want to learn from or that you have something in common with.
   

Post every day, this doesn't have to be complicated. Did you just write a blog post? Post it. Did you read a blog post? Share it. Enjoyed a podcast? Post it. Quotes, updates, new products, it's all fair game. Just post consistently, every day.
Twitter Strategy
   

Check your notifications. This section lets you know what you need to take action on. What you need to know about Twitter is that if you follow people, they will follow you and vice versa (ok, most of the time). It's a simple strategy. You want more followers? Spend time following people in your community, ideal clients, or potential mentors. Do you notice that someone retweeted something of yours and you're not connected? Follow them.
   

Now don't have a heart attack, but I want you to Tweet at least 8 times a day! It sounds overwhelming, but it's not. Using a scheduler, like Co-Schedule

, sit down at the beginning of the week and schedule out all your tweets for the week.
   

Tweeting 8 times a day is easy, when you hit the Tweet button. Did you read an article you like? Just hit the Tweet button, that was easy and painless.
Keep in mind that your audience is unique to you. If you find that your community spends more time on Facebook than on Twitter, adjust accordingly. Find out what your number one platform is and spend the bulk of your time there.
How do you get more people to see your posts on Facebook?
What would it be like if you could get 10x's the views on your Facebook posts? I recently taught a webinar that not only taught how I got over 23,000 views on this post….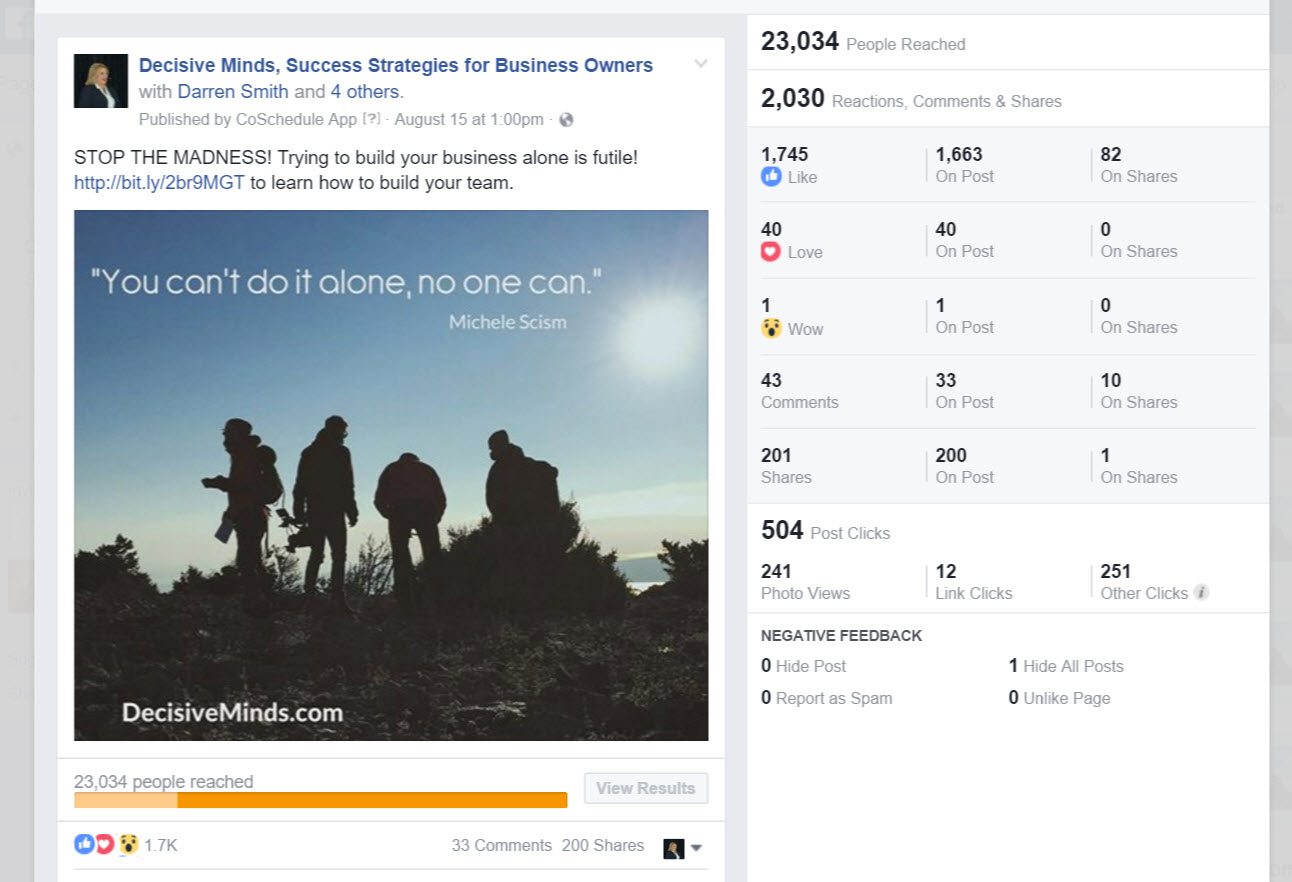 but also the 2 things I tweaked in my Facebook marketing that gets me 10x's the views on my posts now.
Click here to get instant access to this free online training. You will learn what you are doing wrong when you are posting that is stopping you from getting views, and 2 simple tweaks that will get you 10x your views.