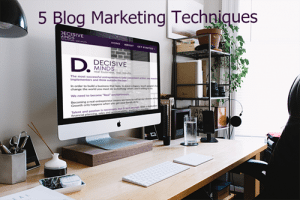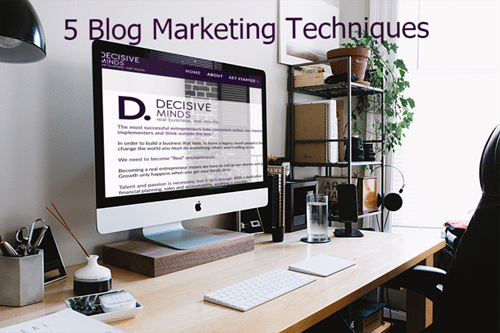 New bloggers and veteran bloggers alike worry about how to get more sales, visitors, and readers. They are often looking for a different blog marketing technique that will give them the results that they are looking for. Unfortunately, they are usually looking for an easy way out or worse yet they do what I call blog and pray – LOL!
It's time for the hard cold truth about blogging:
You can not just start a blog, write a few posts, and expect for the world to find it.
It doesn't work that way. What you can do is market your blog effectively, and get the results that you are looking for.
Since we are talking about blog marketing, I am going to assume that you already have a blog.  The next step is to ensure that your blog is updated frequently.  Post content to your blog regularly for the best results. Whether it's once a day or once a week, just be consistent.  Consistency will pay off in the long run.   Remember that "content is king" when it comes to blog marketing.
Blog Marketing Technique #1 – Interview Others
There are two main reasons to interview others for your blog: they promote your blog to their followers and you get great content from an outside source. Choose someone who already has a following and preferably a following that would be interested in what you do. Also be sure that the people that you interview are relevant to your target market.  For example, if your blog is about vacuum cleaners and you do an interview with the owner of Hoover; that would definitely pertain to your market.
Blog Marketing Technique #2 – Guest Blogging
Remember that other bloggers are also looking for great content.  Most bloggers love the idea of having someone else submit a guest post. Do a quick online search. Look at your industry's blogs and find some that are accepting guest posts. You will be surprised by how many sites you can post on. When you write these posts you should include an author bio that links back to your blog site.
Blog Marketing Technique #3 – Social Media
EVERY blog post should have a share option so that your visitors can share it easily with their social media friends. However, the bigger opportunity is for you to share the post on your social media platforms and I am not just talking about once. At Decisive Minds, our goal is to share our blog posts a minimum of 25 times over the first 31 days after it is posted. Then those posts that are the most popular are reshared throughout the year. I know this sounds like a lot but this is something you can automate. Check out this post I wrote about the program that I use => Social Media Automation Tool
Blog Marketing Technique #4 –  Your Email Signature
How many times a day do you send out an email?  How many times are your emails forwarded to others?  This is probably one of the easiest ways to market your blog. Link to one of your most popular blog posts in your email signature.
Blog Marketing Technique #5 – Commenting On Other Blogs
Look for blogs that are related to your industry and that have readers that would be your ideal client. After leaving a useful comment (more than just something like "this is great") sign the blog and use your blog URL.
These are just a few of the many ways you can market a blog.  Do you have a few favorite blogs that you like to read?  How did you find out about them?  Watch what others are doing and copy their methods.
Blog marketing is not hard to do. Just be sure that you follow all of the proven and tried techniques that others are talking about and you won't go wrong. Don't give up and keep on marketing because it will pay off sooner or later.
(This was originally posted in 2010 and then updated in 2017)