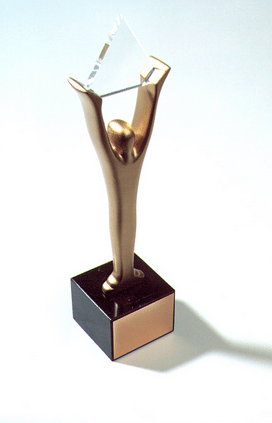 Congratulations to Michele Scism for being a finalist in the The Stevie Awards. The gold, silver, etc. levels will be announced at a red carpet event in NYC. If you are not familiar with the Stevie Awards, check them out. They are the most prestigious award for Women in Business in US! This is a really BIG deal for Michele. we are   so proud of her for setting such a shining example for us to follow!
The Stevie Awards for Women in Business honor women executives, entrepreneurs, employees and the companies they run – worldwide. The Stevie Awards have been hailed as the world's premier business awards.
Gold, Silver and Bronze Stevie Award winners will be announced during a gala event at the Marriott Marquis Hotel in New York on Friday, November 14. Nominated women executives and entrepreneurs from the U.S.A and several other countries are expected to attend.   The event will be broadcast live on radio in the U.S.A. (and simulcast worldwide) by Biz Talk Radio and taped for a later television broadcast.
More than 1,200 entries were submitted this year for consideration in more than 90 categories, including Executive of the Year, Entrepreneur of the Year, Women Helping Women, and Communications Campaign of the Year.
Finalists were chosen by more than 100 business professionals worldwide during preliminary judging. Members of five final judging committees will determine the Gold, Silver and Bronze Stevie Award placements from among the Finalists during final judging October 20-29.
"Every year we receive the most amazing and inspiring stories of achievement from women-owned and –run organizations around the world," said Michael Gallagher, founder and president of the Stevie Awards. "The first-round judges have told us how delighted they are with this year's field of Finalists. We're looking forward to recognizing them in New York on November 14."
We are thrilled that Michele's amazing efforts are being recognized.  We couldn't be prouder of her finalist status for this very prestigious award.  Congratulations Michele!