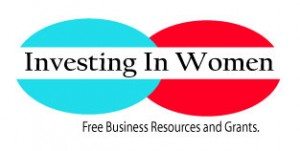 By Leah Oviedo, Guest Blogger
COO at Investing In Women
The second annual Womens Business Micro Grant, totaling $500 has been awarded from Investing In Women.  The recipient is Gazelle Simmons founder of Admin Services, a virtual assistance company in Georgia. The focus of the grant is to encourage and support women entrepreneurs in the USA.
Gazelle Simmons started her virtual assistance business after moving home to care for her aging parents and her two young daughters. She accumulated years of executive experience from working in corporate America. Realizing she could spend more time with her family and use her experience to assist other small business owners Gazelle founded Admin Services. This grant will allow Gazelle to upgrade and offer more services for her clients.
When asked what the grant will be used for Gazelle responded that "It will go towards the purchase of a new computer.  The desktop computer I'm currently using was purchased in February 2005 and has survived a cross country move in April 2005, Hurricane Katrina in August 2005 and several years of daily use.  It is an essential part of my business and I couldn't work without it."
The first Womens Business Grant was awarded in November 2009 to Tanisha Cunningham of The Underground Railroad To Success, a non-profit helping foster children. The third grant will be open for applications in January 2011. Next year also marks the first annual Eco-Biz Grant for environmentally friendly businesses and the Edu-Grant for students studying business in college. Both new grants will be open for women and men in the USA. Investing In Women (www.iiwomen.webs.com) is a free business resource site, grant program and networking community for entrepreneurs.
******************
Thank you Leah for sharing this wonderful award announcement with us.  I love what your organization is doing to support women owned businesses.