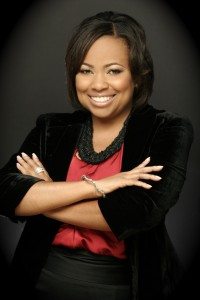 A Guest Post by Shontaye Hawkins
Do you know how much money you need to make in your business to be profitable?
Do you know what it's costing you to be in business?
Do you know how much you should charge for your services?
The most successful business owners know this information. They know exactly how much money they need to make to break-even and to be profitable. This information is the basis of their business decisions, financial goals, monthly budget and business financials. When you're in business to make money, as I suspect you are, it's important to have a system in place to monitor and track your numbers. There's no avoiding it, if you intend to succeed in business. Additionally, if you're telling yourself that you don't like numbers those words alone could very well be the source of why your business results are lagging.
Putting key foundational systems in place is a proactive approach to building a successful business. With 85% of small businesses failing in the first year, it's critical to put a business finance system in place to monitor and track your results. Your roadmap for success begins with putting systems in place to ensure you reach your goals.
If you're unsure about how much money you need to make to be profitable, what it's costing you to be in business or what you should be charging for your services the questions below will help you outline your business goals, action plan and systems.
Where are you now? What are your current business revenues and expenses?
Where do you want your revenues and expenses to be?
How do you intend to get there? What actions are you committed to take to get there?
What tools, systems and resources will you need to get there?
What's going to stop you from getting there?
Want to learn more about building a profitable business, raising your fees and ensuring you achieve your financial goals? Then I invite you to join me for my upcoming complimentary teleseminar, "Explosive Profits: 3 Profit Boosting Secrets Revealed, happening on April 25th at 7 pm CST / 8 pm EST. This is one profit building teleseminar you don't want to miss. Plus, there's a bonus giveaway but you must be on the line to win!
Click here to register and get all the details
© Shontaye Hawkins, MBA ~ Business Success Coach, 2013