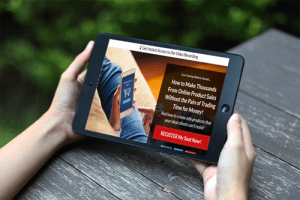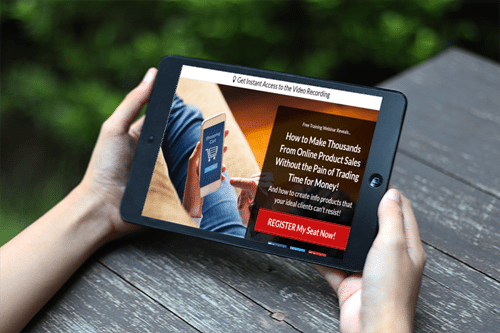 Marketing webinars are one of the best ways to grow your prospect list, not to mention sell your products and services. At Decisive Minds we have been marketing webinars since 2010. Although technology has changed along the way, the strategy to fill webinars has stayed pretty much the same. If you are using your webinar as a marketing tool, the goal is usually to have massive webinar registrations.  So today we are going to talk about webinar registrations.
What is a Webinar?
Webopedia.com defines a webinar as….
Webinars can be used to market new products/services, teach a class, create an information product or hold a meeting with your team. They aren't exclusively for marketing but in this post I will be specifically talking about marketing webinars. Marketing webinars are used to promote events and new products, to build your prospect list, or as a platform for you to show that you are an expert in your industry.
Your Webinar Prep Will Make or Break Your Webinar
What do you need to host a webinar?
Some way for people to register for your webinar. Somewhere for people to be able to give you their first name and email address so that they can receive the information about how to join you on the call. We call that an optin page or a landing page. I use Clickfunnels to create my webinar registration pages.
You need a way to deliver that webinar. I have used several platforms for this – Zoom and Instant Teleseminar.
You need a topic that your prospect is already looking for.
The most important thing is that you need a killer title and a couple of bullet points that tell them what they will learn. Your title should catch their attention, intrigue them and leave them curious.
How To Get Hundreds of Webinar Registrations
Marketing webinars have two purposes – 1. To get new prospects on your email list and 2. To promote something. And it's pretty obvious that if we don't get people registered we won't have anyone to promote to. I am going to give you several ways you can get people to register for your webinars. All are good and I want you to know that using them all together will create a complete marketing plan for your webinar and put your webinar in front of more people.
Getting Webinar Registrations with an Email Marketing Campaign
Yes, an email campaign is going to invite people who are already on your list and yes we are trying to get new people on our list. However, we also want to invite our current prospects. First, we want them to see what we are promoting and second they are our biggest fans. They can help us spread the word.
At Decisive Minds our webinar email campaigns are usually a two to three week campaign with about 5 to 7 emails. These emails are informational, meaning I usually teach something that relates to the topic of the webinar and in every email they are invited to register for the webinar. As soon as someone registers they no longer receive any of the remaining emails in this campaign. I recorded a great webinar about email campaigns. Click here to get immediate access to How to Triple Your Sales With Email Sequences That Convert (how is that for a killer title)
Getting Webinar Registrations with Social Media
I don't have room here to explain where are the buttons are on social media so let's talk strategy. First, get real clear about which social  media platforms your prospects are on. I want you to post multiple times on all platforms. At Decisive Minds our webinar promotion window is about two to three weeks, just like email marketing.
First create some great content that can be shared on social media. Write a couple of blog posts on your website and in the blog post talk about the topic and link to the webinar registration page. If you look in the above section there is a great example of how I do that. 🙂 Attach an image to these blog posts. Then you will share that blog post on all of your social media platforms. Not just once! Many, Many, Many times!
You could also create an image that is going to represent your webinar. When you post the image on social media be sure to write something in the update inviting them to register for the webinar and don't forget the registration page link! This is the biggest mistake I see people make!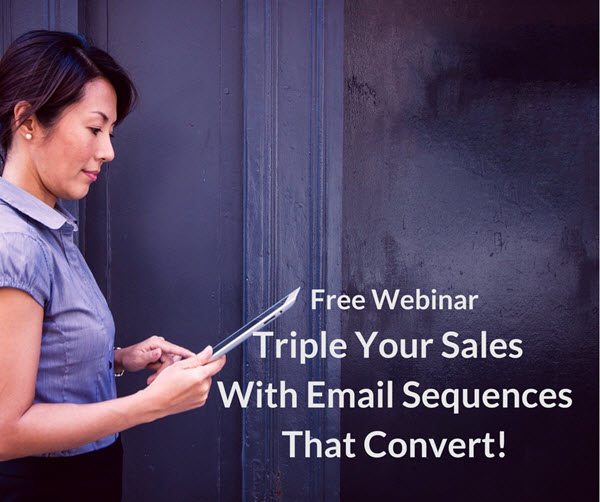 Create a Facebook event for the webinar and invite your friends. Do a Facebook Live the day before the webinar to get people to register. Record a short video that talks about the biggest problems with your topic and what you are going to show them on your webinar and post that video on YouTube, Facebook, LinkedIn, etc. Anywhere you can post a video.
Now you have tons of ways for people to see your webinar registration page. Be sure something is posted on social media every day during your promotion period.
Get Webinar Registrations by Calling in a Few Favors
Remember that no business is built alone and no webinar is filled alone. Who have you promoted for in the past? Ask them to tell their community about your webinar (if their community would be great prospects for you). People really do want to help each other but here is the secret. They do not want to think about it. Don't expect them to write anything to promote it. You should write an email they can send out to their list and some social media posts that they can post on their social media accounts.
STOP! Don't get overwhelmed. LOL Take this one step at a time. The great thing is that once you go through this process then you can rinse and repeat it. The next time you will have the base of your emails written, you simply change out the education pieces and the dates, etc.
Now it is your turn! Get out the calendar, schedule a webinar and then go tell your social media friends when it is so you can't back out. Oh and if you need help with email campaigns or the actual webinar presentation let me know. Decisive Minds provides done-for-you-services to get your emails written and webinar power points created.