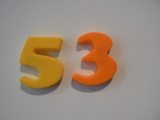 Have you checked out some of the great posts over at our sister site for the Global Social Media Managers Association?  Each month, our 10 experts post some terrific content.  During the month of April, we'll be highlighting some of that content for you on the Decisive Minds blog.  (As a GSMMA member  – you get access to an expert phone call each month and some top-notch networking with other social media managers. – the next expert call is Michele Shaeffer).
Our first blog post is from my Ultimate Blog Challenge co-sponsor Michelle Shaeffer.  Enjoy!
Get Setup
Because it's Where You've Got to Start
1. Get your own domain name.
2. Host your blog yourself and use WordPress.
Get Customized
Because Branding Matters–Be Unique
3. Get your own logo or header banner designed. (Try Fiverr for inexpensive graphics design if you're just getting started if you've got the budget to hire a good designer.)
4. Customize your theme.  (I recommend Genesis Framework & StudioPress Themes.)
5. Modify your colors and fonts so they're easy to read and complement your graphics.
6. Make your links a different color and/or underlined so they're easy to identify.
7. Add a copyright date and info to the footer of your page.
8. Add appropriate disclaimers and legal information to the footer of your pages.
Get the Basics in Place
Because You've Got to Have the Foundation
9.  Give visitors a reason to share your content.
10. Choose a social sharing plugin like SexyBookmarks to install.
11. Install CommentLuv.
12. Consider DoFollow links.
13. Add a "Subscribe to Comments" feature.
14. Make your site easy to navigate.
15. Add a search box.
16. Make sure you've got spam control in place.
17. Add a contact form so visitors can contact you easily.
18. Add links to your social networking profiles.
19. Create a cool "About Me" page.
Get Creating
Because Great Content is What Your Readers Want
20. Add new content on a consistent schedule.
21. Use images in your blog posts to grab the reader's attention.
22. Consider audio and video posts for variety.
23. Invite guest bloggers and leverage their networks and promotion to get more traffic.
Get Out There & Get Listed
Because Every Link is Another Door For Traffic to Find You
24. Get listed in directories.
25. Promote your blog on sites like TAGP, BizSugar, etc.
Get Busy Promoting
Because They Won't Come Unless You Tell Them It's Here
26. Automate social network sharing.
27. Go comment on other blogs in your niche.
28. Get active in forums or groups to network.
29. Create a cool email signature and link to your blog (and last blog post) in your siggy.
30. Share your posts on social bookmarking sites (like StumbleUpon).
Get Interacting
Because it's About Building Relationships
31. Make it easy for visitors to comment.
32. Make sure your theme supports threaded comments (where commenters can reply to each other) or install a plugin to enable it.
33. Create a comment policy.
Get Tracking
Because You've Got to Know What's Working & What's Not
34. Install Google Analytics or another stats plugin like JetPack. (Stats info.)
35. Use Lijit Search or Search Meter to see what your visitors are searching for.
36. Add the PostRank plugin to see which posts are really most popular (not just most visited, commented or tweeted).
Get Improving Your Skills
Because There's Always Room to Grow
37. Learn to write better, faster.
38. Study basic SEO.
39. Install a good SEO plugin (like Scribe SEO).
40. Practice writing headlines that rock.
41. Work to improve your editing process and copywriting skills (Premise from Copyblogger rocks at making it easy to create sales and landing pages–and it's a plugin, not a theme, so you can keep the website style you like).
42. Choose 1-3 blogging "mentors" to follow and subscribe to their blogs.  Watch what they do.  Figure out why.  Then do it.
Get Building Your Fan Base
Because Fans Give You the Inspiration to Keep Blogging
43. Offer an easy button for visitors to subscribe via RSS reader. (I recommend FeedBurner–here's why–but you can also do it with Aweber, MailChimp, and some other mailing services.)
44. Offer an email subscription for new blog posts.
45. Create a Facebook fan page for your blog.
46. Get on Twitter if you aren't yet.
47. Get listed with NetworkedBlogs and add the follow box to your blog.  (Bonus tips for-networked blogs.)
48. Write and submit guest posts to other sites with your best content.
49. Put together a freebie to offer new subscribers.
50. Reply to your commenters and get to know who's commenting.
Get Your Blog Safe & Secure
Because it's Awesome Not to Get Hacked or Crash
51. Install a backup plugin or know how to regularly back up your blog.
52. Secure your blog with security plugins.
53.  Keep everything up to date!
Your Turn
What would you add to this list?
Did you find anything you haven't done yet, but will do to make your blog more?
Michelle Shaeffer is a GSMMA Expert – You can learn more about Michelle at www.michelleshaeffer.com