One of the things that I help clients do as a coach is to get past their roadblocks.  That is why I am so honored to be a speaker at Sheila Galligan's Busting Through Roadblocks Virtual Summit.  During the summit, each of the successful speakers will talk about their blocks and how they overcame them.  In today's post, Sheila Galligan talks about some of the roadblocks she encountered putting the summit together and how she overcame them.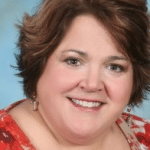 The reason I chose Busting Through Roadblocks as the theme for my virtual summit (which runs now through June 12) is that I have seen too many people with businesses that have the potential to change people's lives give up too early.  It makes me sad, really.   I've found that all that these people need is a mentor, someone who has been there before to share with them how to get over the hurdle… and get the business on the right track again.   With this in mind, I've gathered 16 of the wisest teachers in the online marketing arena and asked them to share their stories of the roadblocks they've faced and overcome on the way to success.   I'm fairly certain that one or more of the stories will resonate with you.
In the spirit of sharing, here are the three biggest roadblocks I faced in 2012, and how I overcame them.
1)    We are using a new secure affiliate membership site software called Digital Access Pass (DAP).  DAP is the world's most widely used membership software site nobody has heard of…DAP also offers an affiliate program and many other bells and whistles.  It rivals Infusionsoft and 1ShoppingCart but without the high price tag.  DAP becomes even more powerful when used with Aweber.
So the Roadblock: This "system, tool, process" is all new to me.  I have been doing fine using ISC and others before this.  My business coach, Bob the Teacher Jenkins, is dealing with this end of the Summit but I learned just enough to be dangerous (DAP is his recommendation).  The problem is that I don't know the software will enough to answer questions or to iron out glitches.
How I'm overcoming it:  As it turns out, DAP offers excellent customer support.  I've been reaching out for help and reading the e-mails for DAP – and am feeling more comfortable by the day.
2)    You know how "everybody" recommends asking twice as many speakers as you need and want for your interview series?  Well, don't!  I have interviewed 90+ speakers within 18 months and yes, I have enjoyed every single one… but, nobody needs to start out with a 40+ expert telesummit like I did.
Roadblock: Asking twice the amount of speakers needed…NO Go….Bigger is NOT better in this situation…  Well, I powered through, was committed at this point, and I did want the BIGGEST  Telesummit offered to date.  I believe I got what I wished for.  I did have some backend help but did most of the "work" myself.  My web guy did really disappear in the middle of the night on vacation to India and was never heard from again…I was also moving my office at this time (don't ask)!
Outcome:  Powered through and had no life for 3 months!  Added thousands to my community (list) and made thousands of dollars in a few short weeks.  And most importantly I developed many long-term relationships with my speakers.  These relationships are now developing into rock-star JV opportunities and I am known as a resource by thousands – priceless
3)    Guest speakers do drop-out.  I finally was able to offer my speakers an iron clad "agreement" as to what the expectations are of the Summit from both parties.  Most everyone raved about how organized it was and so thankful as to the detailed outline of expectations.  No questions as to what is to happen.
Roadblock: Three speakers backed out when they saw and read the agreement.  The document was too intimidating and time consuming to read (2 pages).  What it came down to was they wanted to be promoted and introduced to the world but had no intention of returning the favor.  They wanted us to promote for them but they were not willing to promote the event to others.  This is called a lose, lose for all.  When it comes to interview series, I have run into and had to address every Roadblock in the Book.  This is not my first rodeo as they say, not my first trip around the block.  As it turns out these people are NOT the folks we want to be called our partners.
Outcome:   the expectations were discussed; they were a no, so we were a no.  We parted as friends and kept on driving down the road.  You can't take it personally…
So, those were my three biggest roadblocks.  What have yours been this year and how are you overcoming them?
Need help?  Sign up for the Busting Through Roadblocks Virtual Summit and get the inspiration you need overcome your roadblocks.