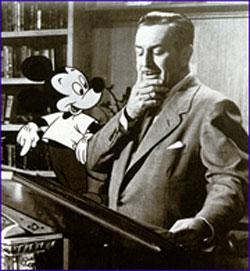 By Michele Scism
The Results Lady
So what do you do when you have created a lot of product and you need money? Well what you don't do is create more products.
I recently watched a very interesting show about the history of movies and TV and one of the stories they told was about Walt Disney.
As you know in the 1950's Walt decided to expand his empire with the addition of amusement parks.  In 1954 Disney was running low on cash flow to finish his new amusement park, Disneyland, and he knew he had to be creative to come up with the money he needed.
What do you think he did?  He launched a new TV series named Disneyland (not a coincidence that it had the same name as the new amusement park) because he had all of these cartoons and films that his studio had recorded for the big movie screens and he repurposed them to be used for his new television show.  It was a huge success both monetarily and getting the public excited about the new amusement park that would open in 1955.  And the rest, as they say, is history.
So what are you doing with your blog posts, your class recordings, your articles, etc? I would love to hear – please leave me a comment.