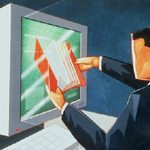 By Michele Scism
The Results Lady
I know this isn't a new idea but I just had to share with you why I love, love, love doing virtual trainings.  I guess I should make sure we are on the same field here when I say virtual training day.
Virtual what?
The best way for me to describe a virtual training day to you is to tell you how I am working the ones I am doing in my business.  As you know I love all things social media so since it has worked so well for me I wanted to create an inexpensive way to train others on what I have learned.
I developed my "Take Action Get Profits" virtual days.  Right now they are focused on teaching LinkedIn and Facebook strategies for online and service professionals.  (In the future I may add some more that focus on video and blogging)  So how does the training work?  We start the day on the  phone with our first call.  During that call I explain how the day is going to work then I get right into the first strategy of the day.  Then we get off the phone and take a little time to implement what everyone just learned.
Then we get back on the phone for the second call of the day.  That one starts out with us discussing anything that might have come up during implementation and then I teach the next strategy.  We then get off the phone and implement.  We do that a total of 4 times in a 6 to 7 hours period.
How Can You Utilize This Format?
I can't take credit for the idea.  I actually have participated in 2 virtual programs over the last year.  The first was Donna Kozik's Write a Book in a Weekend course.  The second was with Sandra Martini – it was the first meeting for a coaching program I had joined.
What could you teach in that format?  Do you have subjects that people are always asking you to talk about or write about?
Why Virtual Days?
Let me tell you why I love them so much –
They are very low cost.  You don't have to rent a hotel room to have a conference or class and you don't need a lot of assistance during the day.  You only need a conference line and a website to promote it.
Saves the participant a lot of time and money.  They don't have to travel or rent a hotel or eat out.
They are highly effective.  The participants will not only learn on that day but actually get to implement.  That is powerful.  When someone implements they will retain so much more.
These are just a few of the reasons to have virtual days.
I am so excited about my upcoming Virtual Day on how to turn your Facebook and LinkedIn efforts into profits.  It is coming up in less than 2 weeks but there is still room in the class.  I do restrict the size because I like a little more intimate feel.  I am also very excited about the new banner that my affiliate marketing team just developed.  I think they did a great job.

I can't wait to see how you utilize this teaching strategy.  Remember what Maya Angelou said "When you get – GIVE.  When you learn – TEACH"
If you would like to know how to use Facebook Fan Pages and LinkedIn to get massive visibility for your business check out the details for the virtual day by click here!