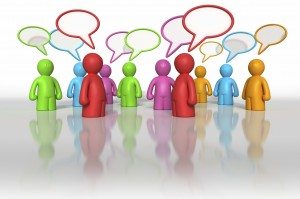 Are you using social media effectively in your business?  According to recent surveys, the majority of small businesses have a social media presence of some sort (a Facebook page or a Linked In profile) but a very small minority are actually posting anything to social media on a consistent basis.
When asked why they don't post more often, business owners respond that they either aren't getting the results they want or they never had time to "learn" the right steps in the first place.
If you are like most business owners I talk to, you are either spending a lot of time with little i
Yet, if done right,  smart social media *saves* you time because it allows you to target, meet and build relationships with your prospects much more quickly than traditional networking events.
What if I were to tell you that there are some definite shortcuts to creating an efficient and effective social media strategy?
After a bit of trial and error, I've discovered an easy 5 step system for cashing in on your expertise using social media.  I'm making it available to you as three half hour videos this week.
To get the videos, all you need to do is click here and put your name in the sign up box so you'll get notified as soon as each new video is posted. I'll be posting one each day for the next three days.
Here's what people had to say about video #1:
"Wonderful tips in a very clear and concise video! You are very gifted in your ability to share something which can be very complicated, in a very simple and easy way.
Thank you very much and I look forward to watching the next 2 videos." – Kellie Hosaka
"Great tips Michele! Even though I do this on a daily basis I still took some great notes on everything and came away with some strategies to add to my social media marketing! Thanks! Can't wait for the next video!" – Kate Wilber