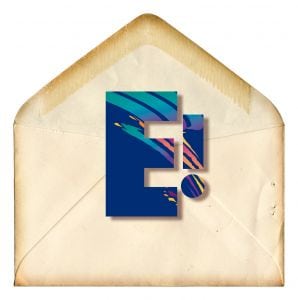 By Michele Scism,
The Results Lady
Have you been doing the work necessary to grow your email marketing list?  Whether you consider your list to be significant or not you need to realize your are sitting on your golden goose!
If you have an email list but aren't making any money with it it is time to take action and get serious about your email marketing strategy! The whole purpose of going to the trouble of creating, maintaining and growing a mailing list is to reach more customers, sell more products, and make more money.
If you haven't seen a successful increase in your profit with your mailing list, it may be time to regroup and see what you need to do differently.
Here are some of the biggest mistakes list owners make with their email marketing efforts:

They get lazy. After a while, many list owners get busy – or lazy – and forget about their lists. They start publishing less frequently or their consistency drops off. Or they may stop publishing altogether! Don't let this happen to you.
A neglected list is an unprofitable list. You need to stay in contact with your subscribers on a regular basis. You can go monthly, though no less than that, but bi-weekly is better, and weekly is probably best, depending upon your subscribers and your industry.
If you spend any time at all with me you will hear me say "TOM" – People won't buy from you unless you're top-of-mind, and people's memories won't last any longer than it takes to delete your message from their in-box.

They get sloppy. You have to maintain the quality and integrity of the mailings you send to your list to get the full benefit out of your email marketing strategy. Sure, you can use reprints occasionally. But be sure to add lots of original content as well. And if you do use a reprint, add a personal note to it, to give it more impact and let your readers know why you chose it.
If all you're doing is reprinting someone else's great content, don't be surprised if your subscribers decide to cut out the middleman and go right to the source – dropping off your list and joining someone else's with stronger, original content.

They get dated. If you've set up your messages using Aweber, or another autoresponder system, go back through the messages every once in a while and make sure they're up-to-date and current.
For instance, if you ran a special promotion in message number one that ended a month ago, it can harm your credibility when a new subscriber receives that message with old information and broken links.
Online, all you have to impress your prospects is your presence. A broken link online is like a dirty restroom in a restaurant. It shows a lack of attention to detail, and your customers will wonder where else you're cutting corners.

They forget to sell. While it's wonderful to send educational information to your subscribers, don't forget to tell them what you're up to! A big part of your email marketing strategy is to let them know about your new products and services. Share success stories and behind-the-scenes glimpses into your business life.
People love to know about the people they buy from, and sharing a bit of personal information about yourself will help them feel more attached to you.

They overwhelm their readers. More is not always better! Giving your subscribers dozens of links to resources, five product descriptions, and ten articles in each newsletter is too much. When people get that much information all at once, they shut down. They either delete the newsletter right then and there, or they leave it to read for "later" when they have more time (which we all know means "never").
Choose the best of the best and provide just a few carefully targeted pieces of information. After all, you want to be a solution for your subscribers, not another problem!
Your email marketing list will only work when you use it, pay attention to it, and help it grow. Treat it as a valuable element of your business, and it will pay you back over and over again.