As part of her Cash for a Cure event last week, Michele chose three lucky business owners for laser coaching sessions with her.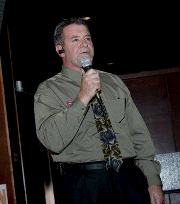 Tony Gambone of Tough Talk Radio Network was the final hot seat participant. Tony helps people to establish their authority through Internet radio.  There are currently 10 hosts in his network. He would like to increase that number to 25.
Tony and Michele talked about how to change the conversation from "how to host an internet radio show" to "how to develop your expert status".  You want to give customers what they want – not necessarily lead with what they need.
Michele gave Tony some valuable hints on how to turn those strategy sessions into paying clients and how to raise his rates.  Several of the people on the call wanted to be connected with Tony to sign up for his program.

Listen to the hotseat here:

Would you like this to happen for you?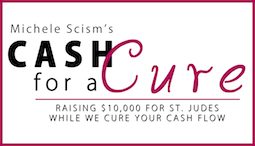 Michele will be doing three more hotseats as part of the Cash for a Cure encore event on 3/26. For just $20 – you can get 4 hours of business building training and strategy with Michele.  And… she is donating 100% of the ticket price to St. Jude's Children's Hospital.
Don't wait- sign up now.