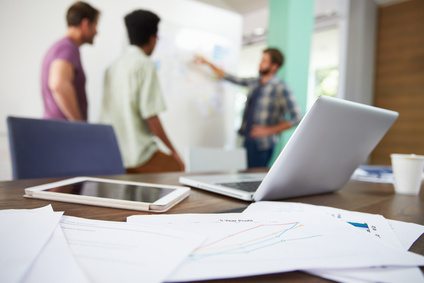 What's keeping you from marketing your business? Are you waiting for sales to increase before you start marketing? At the same time you know that you have to have the marketing to get the sales and cash flow. It's a real catch 22. What if you could find some low cost marketing strategies. Marketing doesn't have to be expensive; use these tips and start marketing your business on a budget today.
Freebies
Giving away freebies is a very lucrative way to build your business. Your product or service receives exposure, it is an easy way to get people to opt-in to your email list, and it's effortless promotion.  But don't give away junk, you don't like junk and neither does anyone else. Make sure your freebies are of the highest quality, because people will judge the worthiness of your products and services based on the freebies they get. Great freebie ideas are E-books, webinars, audio recordings, samples of your product and checklists. And here's a secret tip, encourage them to share their freebie with their friends. Let them give it away, you'll be able to reach even more people! This is marketing at its finest.   
Blogging
One of my favorite cheap marketing strategies is blogging. Your clients want to read valuable content, not just a sales pitch. They are interested in solutions. They want to know what your product or service can do for them. But be personable. People love information, but they also want to know the person behind the information. Occasionally share personal stories about your kids, pets, and vacation. Your clients need to see that you're relatable. Remember, consistency is the key. Aim for 3 times a week, you need to stay in front of your target audience and ideal clients.
Virtual Classes
I often talk about the different levels of relationship in marketing. When someone gets your freebie that is one level of relationship. When they see your face and hear your voice that is another level. Webinars and teleseminars are an extremely inexpensive way to let others know what you do and how you do it. Remember, like blogging, it is important that they have lots of content. And don't leave your webinar or teleseminar without telling people how to connect with you.
Social media
With social media your reach becomes borderless. You can find clients from all over the world. First you need to figure out where your ideal clients are hanging out. Create your profile on those social media platforms. Don't just sign up. You have to be active. Find ways to interact. Join groups that your ideal clients participate in. Create, like, follow, respond and comment on posts, ask questions and give answers. These activities create exposure, increase visibility, and build profitable relationships.    
For more information and tips on marketing your business check out The Make More Money Giveaway where 50 small business owners are sharing their best ideas, tools, tips and strategies for marketing your business.