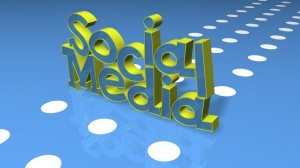 I need your help!  It's no secret I love social media.  I think it has absolutely opened a world of possibilities for small business owners like you and me.  What I have noticed lately is that more business owners are realizing that this is something that can easily be outsourced. Every time I speak on a stage or teleseminar I have someone ask me how they can hire someone to do their social media for them.
So I actually have two questions for you.
1.  Do you think there is a difference between a social media manager and a social media community manager?
While doing research it seems that these words are being used interchangeably but I was wondering if there is a distinction to you? In his Social Media Examiner article, Micheal Brito defined social media community manager as
"A community manager usually manages an editorial calendar for a blog/community, a Twitter account and various third-party social media channels like a Facebook fan page or a YouTube account."
In her article for Social Media Today, Maria Ogneva defined social media manager as
"A social media manager is mostly tasked with generating and sustaining buzz across social networks via content creation (blog, media and micromedia formats), where notions of community and relationships are a bit looser than in a structured community group, and where influence is also measured differently."
I would really like to know what you think of when you hear the two phrases.
2.  Have you ever thought about the possibility of hiring someone to help with your social media needs or maybe you have thought about making some extra money utilizing all the time you are spending on social media already for other businesses?
If you were going to hire someone to help you what would you be looking for?  If they were a certified social media manager – would that be important?  I know these are a lot of questions but I have been thinking a lot about this lately.  I have had so many small business owners ask me to help them find the right social media person to help them and I am wondering what the most important aspects of their business would be.
Then I was searching around today on google and came across SimplyHired.com.  I was shocked that there were 32,469 jobs available for social media managers.  Wow!  That brought me to the question about whether that would be something that interests you.  So what do you feel like you need before you could get paid from some of these companies?  Do you just not know what to charge?  Maybe you feel like you need more training?
I can't wait to hear your answers!!  Please comment below.