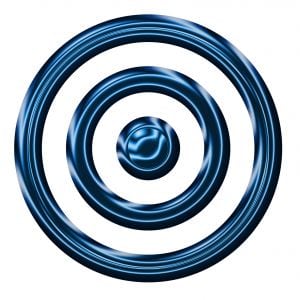 "How To Easily Achieve All Your Seemingly Unreachable Goals and Experience the True Happiness You've Always Longed For, No Matter How Disoriented You May Be Today!"
By Michele Scism
Dear Friend,
Let me ask you.

Do you give up easily when faced with difficulties and pressures?

Are you having a hard time focusing your efforts on one definite goal?

Do you wait for things to happen, instead of taking some action?

Do you feel down most of the time because of consistent failures in your life?

Are your pursuits in life leading you to loneliness and frustrations?

Do you procrastinate and end up doing nothing?
If you answered "Yes" to one or more of the questions above, then I'm guessing you've NOT attained the success you're longing for in your life.
You might feel sad and awful for being treated like a nobody, for not knowing what it's like to experience the sweet outcome of hard work, and for not having any real direction in life.
Many people are so confused that they don't know what, where, when, and how to start attaining their dreams in life.
The question remains: "How do I go about goal setting and achieving?"
Finally, an incredible book was written to help you get on the right track to realize your goals and achieve your dreams, no matter how far-fetched they may seem to be.
"Your Goal Setting Guide" is a step by step guide that will help you focus on clear goals and will teach you how to actualize them by using the proper mindset and behavior.
It will steadily steer you in the right direction so that you can attain the results you really want.
It is true that all successful people and millionaires/billionaires have goals, and they know how to reach them. Wouldn't it be great if you can actually acquire their attitudes and be on the right track to success too?
You certainly can!
So What's Hindering You From Achieving Your Goals?
Your excuses could include:


not having enough time,


not having the right talents or abilities,


having too much to think about,


fear of failure,


or even being afraid of displeasing other people.
Probably the biggest excuse is that you don't know how to set goals right from the start.
You will realize your goals if you are bold enough to come out of your comfort zone and if you maintain that laser-like focus despite people telling you that you can never attain them.
Sounds difficult? Well…
This easy-to-understand guide will shatter your limiting beliefs and will teach you smart goal setting techniques. It will make you realize how beautiful life can be as you find yourself enjoying everything that you do.
Thus, the bliss of true happiness is just a few flips of the pages away.
By reading this life-changing book, you will discover:
The right way to make sure you attain your goal to happiness
4 of the most common mistakes in goal setting.
The right way to set goals!
How to set realistic, achievable goals.
How to handle and overcome obstacles.
3 tips to measuring your achievements.
Whats holding you back from achieving your goals.
Why your thoughts are the most powerful tools to goal realization.
Simple meaningful tips to activate your thoughts and turning them into reality.
Things you can control and use to your advantage in pursuit of your goal.
The key factors to accelerate or propel the advancement of your goal.
A step-by-step plan to make sure you realize your goal.
A whole lot more!
Your Goal Setting Guide is going to motivate you to pursue your goals that ultimately lead to happiness.  The priceless lessons you will learn from this book have motivated countless people to become achievers, even if their aspirations seem hopeless to attain.
It will open your mind and heart's desire into a new life – a life filled with meaning, happiness, and fulfillment.
Order your copy of Your Goal Setting Guide – Your Step-by-Step How-to Guide right now and be a goal achiever for life.  It's easier than you think…once you know the right steps to take.
Download Your Goal Setting Guide – Your Step-by-Step How-to Guide !
You can download your own copy of  Your Goal Setting Guide – Your Step-by-Step How-to Guide right now for only $27!


Special Limited Time Offer!

For a limited time, you can get  Your Goal Setting Guide – Your Step-by-Step How-to Guide for only $17!



Act Now & Receive the Following Bonuses Absolutely Fre*e!
#1 The Master Key System (downloadable ebook) by Charles F. Haanel. This remarkable book documents the methods and the science behind the methods to help you live The Secret, the secret of thought as creative energy, as power, as the Master Key to your own development. Charles Haanel's Master Key virtually opens the door to universal intelligence, allowing you to attract everything you need to achieve your dreams. (Value $29.95)
#2 – "12 Secrets to Goal Setting" mini email course. You will receive 12 daily emails to help you to stay motivated on your goal setting path.  Topics include: Goals know no borderlines, It all starts with a dream, Enthusiasm drives the goal & Rating an achiever to name a few. (Value $47)
The 2 bonuses alone are valued at $77!
100% Money Back Guarantee!
— 90-Day Money Back Guarantee —
If for any reason you are not satisfied with all the life-changing techniques and lessons this book teaches, please contact us and we'll refund all your money pronto.
Sincerely,
Michele
P.S.  You know that I don't normally directly promote products on this blog but I think this is valuable to every person!  Each and every one of us need to be focused on our goals and sometimes we just need help with that.  Waste no time. Act now, achieve your goals, realize your dreams and be HAPPY for the rest of your life.
P.P.S. One very significant factor that distinguishes successful people from failures is that they have specific goals and they reach those goals with the proper mindset and attitude.  This book will show you exactly how!