Business Networking Tip from Toni Harris the Turnaround Queen – Ask a Friend!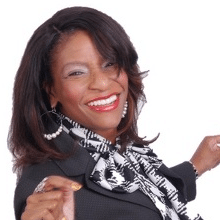 Toni Harris, affectionately known as "The Turnaround Queen" her website is DrasticOnlineResults.com. You probably know you can change your business with Networking, but one inviting a friend can make things even better!
Utilizing personal and professional experience, Toni has developed programs that help others make marked improvements in their lives. Because of her phenomenal success and ability to teach others, Toni is continually invited to teach and inspire other professionals.
Please click the sharing is caring buttons below to spread the word!  Part of our decision on the winner will be based on how much engagement their video receives.