The Small Business Marketing Tip that Can Boost Your Lead Generation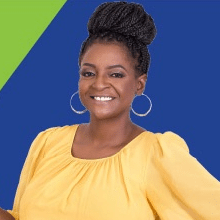 Brandi Spencer of BrandiLSpencer shares the best kept secret that can turbo charge your lead generation efforts for FREE! With this tip you are able to be in front of laser targeted clients and build a relationship with them. She helps women find clarity and confidence to create a business that allows them to do what they love!
Please click the sharing is caring buttons below to spread the word!  Part of our decision on the winner will be based on how much engagement their video receives.