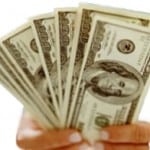 If you want to increase your search engine page ranking and overall search engine optimization, then you want to maximize the number of backlinks to your site and Twitter is a great way to do that.
A backlink is essentially a link to your site from another website or internet location.  If you are a blogger and you include links to relevant sites and resources, then you are giving that source a backlink.  Backlinks are important because they are part of the algorithm that Google uses to rank your website.
Link building should be part of your overall blogging and website marketing and search engine optimization strategy.
There many ways in which you can get backlinks.  You can participate in a link exchange or the frowned upon buy backlinks method.  However, there are much easier ways to get links to your site.
Twitter and other social networking sites are "all the rage" right now, and for good reason… they work! Link building with Twitter is a fast, free way to grow your online business and create backlinks and traffic for your website.  Here are a number of "best practices" for using Twitter.  These tips apply to both link building as well as good Twitter strategy in general.
Regular Updates! Growing your number of followers and building links with Twitter go hand in hand. Regular updates are important to building your Twitter followers.  If someone visits your Twitter profile and it's been weeks or months since you have updated, it is likely they will not be interested in following you.
Make your tweets useful and interesting! Offer inspiration and useful information that people will want to retweet and you'll gain new followers every day.
Share your blog posts and articles with your Twitter followers.  There are applications and plug-ins that will automatically tweet the title of a new blog post or article.  Just be sure to keep your posts and articles worth reading or your followers will soon stop clicking through!
Set up Tweetlater or Hootsuite to retweet your best blog posts two to three weeks after they've been posted. If the quality's good enough, you can generate a whole new influx of visitors and links with a few carefully tweeted updates about previous posts.
Offer helpful tips and lists that people want and need. Encourage followers to retweet by adding "Pls RT" at the end of your post. Many people will if the information is good.
Use a service like Twittley to automatically send a tweet whenever you bookmark a page you like, or when someone votes for a page you submitted. It's a relatively new service, so you can get a good jump on the competition and more quickly build your online reputation there.
Let your Twitter followers know you have articles available for free reprint on your site. Allow them to link directly to the article (which saves space on their server), or borrow them in full—with a link to your site, of course.
Offer a guest blog post to your Twitter followers. Guest blogging is a quick and easy way to generate links to your site and it's easy to reach several hundred, or thousand, prospective bloggers at once when you tweet your offer.
Pay attention to what others tweet and see which items you link to. That's a good indication of what appeals to similar folks. Look for helpful blog posts and articles, humorous pictures and videos, and freebies and discounts. Then offer the same kind of things.
Give backlinks to others. Twitter is a give-and-take community. Don't just expect links from your followers. Give links to them. Retweet their posts. Encourage them. Laugh at their jokes with an LOL or :). Be real and others will be real with you.
Key to any Twitter strategy is to build sound relationships with your followers.
Get to know people and let them get to know you. Recommend good people on Follow Friday and tell people why someone is good to follow. Your Twitter friends will soon learn that you care about them, not just numbers, and they'll be glad to link to your blog posts and articles you write.
This article is an excerpt from my new ecourse "10 Simple Website Link Building Strategies".  To get more information on the course and an additional 2 free tips you can click here.

Any link building strategy requires effort, but the added traffic and importance of your website makes the effort worthwhile so give it a tweet and see how building links with Twitter works for you.