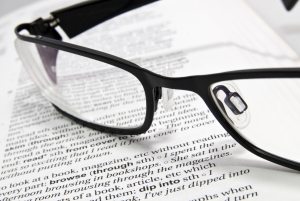 By Michele Scism
The Results Lady
Achieving expert status is not all hard work. What it takes is a mind that is open and knowledgeable about your business subject. With a little bit of creativity, you can leverage what you have already to increase sales and product variety.
The first part of any strategy you use to become an expert is visibility. Others have to know that you exist and have something important to say. Through article writing and distribution and networking with other business owners, your "sphere of influence" will begin to grow.
But you are still just scratching the surface. Wouldn't you like to take advantage of tools that help you become an expert without expert work? We figured that you might. So, here are some ways that you can do that.
The Inventory…

Let's say that you have been writing articles and submitting them to article directories. You might have even written enough to be considered an expert on a certain topic on that site. Ezinearticles.com has experts who blog, answer questions, write articles and provide other multimedia content. Having that label there is a big boost for your business.
The Potential…

Those articles are not just articles but pages of potential. One piece of written content can give rise to another. Look at your articles with new eyes. See them turning into:
eBooks

Special Reports

Audio products

Video products

Course material

Seminars
The list goes on but you get the idea. The information in the articles can morph into each one of these. Better yet, take a series of articles, bundle them to create a special report or an eBook if there is a lot of information. Take each section of the eBook and create a course that customers can buy. Add audio and video to the course and turn your course material into a study guide to accompany them.
The Skies The Limit…
Instead of one solitary article that has increased your visibility through article marketing you now have leveraged that article into a variety of product offerings all of which will add to your expert status and your bottom line. Instead of the press release saying that you have written hundreds of articles, it will also say that you the author of several eBooks, business courses and a lecturer. If that doesn't say expert nothing does.
If you have a bunch of articles floating around in cyberspace or just sitting on your PC, give them a second look. Each one can bring a new product for sale and a new path to expert status for you.