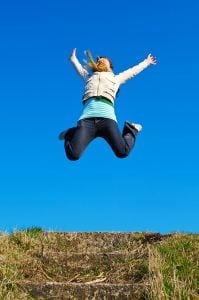 By Michele Scism
The Results Lady
As you may or may not know I spent the last 7 days on a Caribbean cruise with other members of the Millionaire Apprentice Club mastermind group.  It was a fabulous time spent brainstorming and playing as well as rejuvenating our spirits.
Sometimes as entrepreneurs we forget that we must give our brains and spirits time to recuperate from the constant over-activity that our lives require.
With rejuvenation comes a flow of productivity that one can not even explain.  I must say that I have gotten more done today than most people get done in a week.

I have navigated my way through the 350+ emails I received while I was away.

This is my third blog post for the day because I am finishing the 30 Post in 30 Days Challenge with Jeanette Cates (which I will complete-only 5 to go).  Yes I had a little catching up to do because I took a vacation.

I had an amazing 1 hour consultation with a coaching client of mine.

I am putting the finishing touches on a 2 hour webinar that I will be holding tomorrow afternoon – – How to make your website produce the results you want!  Drive massive traffic to your site! Understand email marketing – Auto responder sequences that work!  These are the main topics for the webinar.  There is still time to register if you need help with any of these topics.

Last but not least I will be finishing the online marketing and social media marketing planning guide for those taking my webinar series.  WOW!
I didn't even mention the time spent on Facebook, Twitter and LinkedIn today.  How did I do it all?  Simply checked it off my list as I went along.  Is there anything better than the feeling of accomplishment?