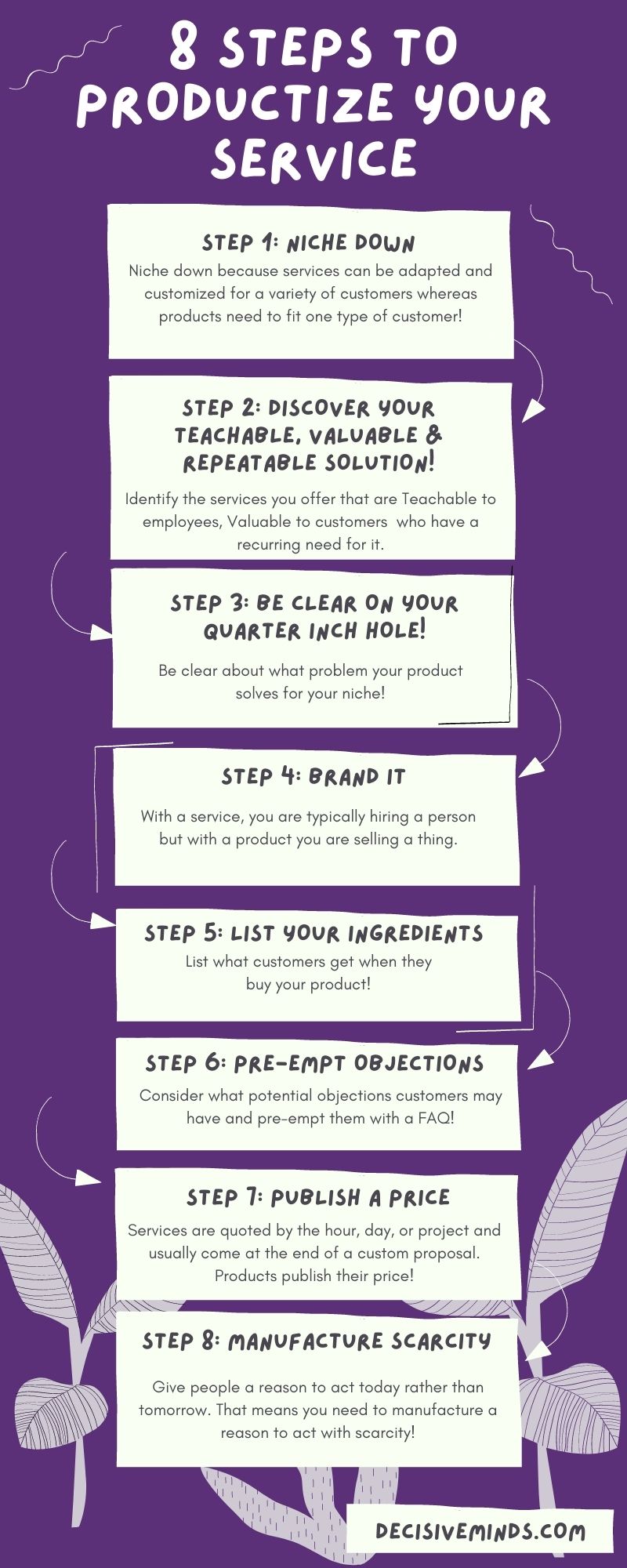 The biggest issue for service business owners is that they are still trading time for money. They are often directly tied to the delivery of their services. What if you could actually productive your service?
This infographic walks you through the 8 steps
Step 1 Productize Your Service – Niche Down
Step 2 – Discover Your Teachable, Valuable & Repeatable Solution
Step 3 – Be Clear on Your Quarter Inch Hole
Step 4 – Brand It
Step 5 – List Your Ingredients
Step 6 – Pre-empt Objections
Step 7 – Publish Your Price
Step 8 – Manufacture Scarcity
Are you having trouble seeing how you can do that in your business? Let's talk about it!