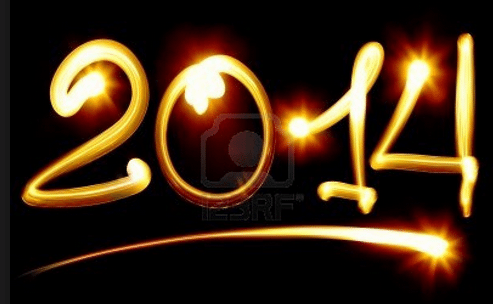 This year has been an exciting year for Decisive Minds.  We are pivoting our message and growing quickly so that we can help you create that solid business that gives back over a lifetime.  My PR team put together this press release covering the highlights of my year.  While it was amazing to look back and see how far we've come, the real reason I'm sharing it with you is that I think that this is something everyone should do in their business.   Use my release to model a year-end press release for your business. (If you need help – contact Sandy Lawrence at Perceptive Marketing – she is full of ideas to get you started)
Michele Scism, Lake Charles, Louisiana's Business Strategist & Specialist Remembers Accomplishments and Awards of 2014
Looking back over the year, the "Results Lady" shares successes from her  Coaching Business,  Stevie Awards, Make More Money Tour and Take Action Get Profit event in Houston
Lake Charles, LA – Beginning in early 2014, Michele Scism, author and leading authority on business strategy and marketing, founder of DecisiveMinds.com, recalls an exciting year of speaking, events, tours and awards. Beginning in February when she spoke for the first time to attendees of the nation's premier Internet marketing conference at the Marriott Century City, Atlanta, Georgia. Scism remembers an exciting, award-winning year for herself and participants in her coaching programs.
In March, Scism hosted a four hour livestream event to teach entrepreneurs and business owners how to increase cash flow in their business. The training, typically valued at $1,497, was made available for a $20 donation to St. Jude's Children's Hospital in Memphis, TX in her Cash for a Cure campaign.
Scism went on in March to celebrate Small Press Month, as a nationally acclaimed author of a series of books that teach business owners the secrets of how she built a successful, profitable business. Scism's Take Action Get Profits was made available as free download on Amazon's Kindle platform. Also in March, Scism celebrated Women's History Month as she remembered  women who paved the way for the opportunities that she has today. Michele Scism, herself a 6 Figure+ Business owner and Founder of http://DecisiveMinds.com, sets a pace for today's entrepreneurs women to go further than ever before.
Next came the Make More Money Tour, launched in Seattle, as Scism spoke to business owners looking to change their lives and their business and shared how they must "Take Risks and Make More Money." Other cities on the Make More Money tour included Boston, Phoenix, Dallas, and Houston. Scism specifically targeted business owners and leaders ready to go from Under Earner to Highly Paid Authority in their industry and ready to create a business that works.
Michele Scism's 2014 included numerous awards, beginning in April at Suzanne Evans' Be the Change, where she received a "Multiple 6 Figure Year" award for her DecisiveMinds.com business. Michele Scism sets a pace and paves the way for today's entrepreneur to go further than ever before. In December, at the prestiguous Mariott Marquis hotel in New York City, Michele received the Stevie Award for Women in Business, one of the most highly acclaimed awards given to women who have a created a successful business.
Speaking in 2014 took Michele across the country to conferences, business groups and eventually to her own event, the fifth annual Take Action Get Profits, coming to Houston, Texas for the second year, this time at the Sheraton North at 15700 J.F.K. Boulevard as Scism shared her insight in the  three-day conference designed for entrepreneurs, coaches, authors, speakers and other service professionals. "Taking action is more than just saying the words, but taking the initiative to enact on them," according to Michele Scism, business coach, speaker and strategist.
Following a successful, award-winning year, Scism remembers and now puts her strategy in place for 2015. In addition to her Millionaire Minds program, she launched The Profit Club, along with other one day VIP programs and other customized programs for the business owner who is willing to "feel the fear and do it anyway."
About Michele Scism
Michele is a leading authority on online marketing, social media marketing and business growth. Her expertise has been featured on CNN, ABC, NBC, Washington Post, Miami Herald, and San Francisco Examiner, as well as being interviewed by Kristi Frank from Donald Trump's The Apprentice. She is an international speaker, author and host of the weekly video podcast Entrepreneurs Take Action and her weekly Take Action Get Profits Radio Show which can be found on the Tough Talk Radio Network Mondays at 2pm CT. Find out more about Michele at www.DecisiveMinds.com
"If you are ready to take your business to a higher level and attract the clients you want and turn that into the income that you desire, then you have got to coach with my friend Michele Scism," says James Malinchak, Coauthor, "Chicken Soup for the College Soul," Featured on ABC's "Secret Millionaire"
For additional information about Michele Scism, or to book her to speak at your event, visit   http://DecisiveMinds.com
To schedule an interview with Michele, contact her publicist:
Sandy Lawrence
281.989.8892
sandylawrence@perceptivemarketing.com