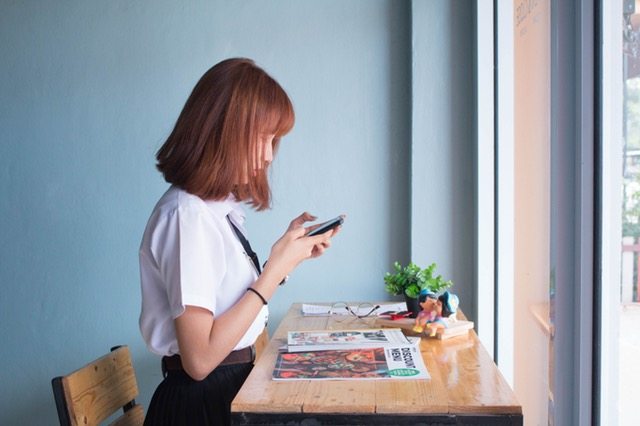 I've noticed that whenever I post about consistency and creating an effective social media strategy, some people start getting overwhelmed and believe that social media is out of their reach. It really isn't! The problem is that you don't know how to overcome the social media procrastination that stops you in your tracks.
How do you get beyond the debilitating social media procrastination? Action! Action! Action!
A consistent five minutes a day liking, sharing, and making comments on posts is much more likely to build relationships than all the scholarly white papers in the world.  Still, many business owners miss out on opportunities because they are sporadic social media users or they get fed up and stop building relationships all together.
Whether you have an on and off again relationship with social media or you've given up all together, what we are really talking about is procrastination.
Here are the most common causes of social media procrastination:
Anxiety
Fear of addiction
Dislike of social networking
The belief it's a "waste of time"
Disorganization
Distraction
Reactivity
Lack of pro-activity and planning
Laziness
Whatever the cause, you need to tackle that issue right now. Think about it, if you owned a restaurant would you just put up a website and expect people to find you?  No, you would be out meeting people and drumming up business.
We all know that your best business leads often come from word-of-mouth recommendations and the fact that people "know" you. People want to get to know you– and that's even more true on social networks.
So ignoring them is akin to sitting at home and never: volunteering, taking a booth at a craft fair, offering to give a talk to your local Chamber of Commerce, attending networking breakfasts, or carrying your business cards around with you. Doesn't make sense, does it?  Perhaps on an after school special or in a fantasy novel large clients might drop out of the sky… but that's not real life.
Networking via social networks eliminates hours and hours of time needed to run all over town meeting people (not that networking in person is a bad thing either).
Here is a quick social media baby step for those of you who have no time at all to spend:
Spend 5 minutes a day commenting on posts you like or sharing content you find on blogs by tweeting or liking it. Make it the same time every day and do it for three months in a row. NASA experiments show that the human brain will actually create a neural pathway for the new behavior… this means that eventually posting on  social media will become like second nature to you.
How do you stay consistent in your social media efforts?
Once you've created the habit you'll have plenty of time to refine your social networking skills.