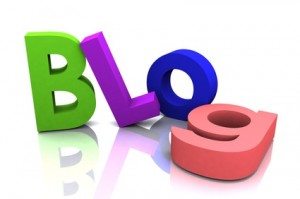 By Michele Scism
The Results Lady
As I write this post I am currently co-hosting and participating in The Ultimate Blog Challenge with my good friend Michelle Shaeffer.
We are over half way through the challenge (it lasts 1 month) and I have been getting so many positive reports from participants that are seeing amazing things happen.
Real quick – What is a blog challenge? It is when a group of bloggers join together to support each other with the intention of growing their blog traffic and visibility.  It is normally free and all you, as the blogger, do to join is actually fill out the form on the website and commit to blogging 31 times in 31 days (since there are 31 days in August).
Some exciting news before we go on – as part of our overall month of blogging we have decided to have a Mini 10 Blog Challenge for all of those who weren't able to join us earlier in the month.  The mini 10 simply means that you will post 10 blog posts in the last 10 days of the month.  The registration process is the same.
You could stop there but why – why not get out of your comfort zone and go for the gusto.  The majority of bloggers are blogging to gain visibility, either for themselves or their business or both.  This is an excellent way to do that.
Michele's Theory of Maximum Blog Exposure
During a Blog Challenge! (and beyond)
Blog as regularly as possible – daily is great but if you miss a day make it up with 2 posts the next day.  You want people to have a reason to go to your blog throughout the entire month.
What you don't want to do in a challenge like this is wait until the last couple of days and post 31 blog posts.  This defeats the purpose of getting steady traffic to your blog.  Also, it doesn't help you to build that blogging routine – something a blog challenge can really help with.
Posting regularly has another big benefit.  With all the website ranking rules that are constantly changing I hear (who really knows but Google insider) that Google will be ranking sites higher that have fresh changing information.  There is no easier way to get new changing info on your site than to post new blog posts regularly.
Coming up in part II – connecting with other bloggers.