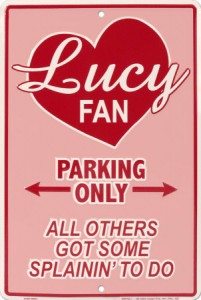 By Michele Scism
The Results Lady
OK so who says my blog post has to always be about business.  Sometimes we just need to take a little break.  It is Friday night and I am a few blog post behind in the challenge so I decided to do a little YouTube surfing.  Yes I started with Zig Ziglar and Brian Tracy but ended up at I Love Lucy!  Hmm…  how does that happen?
Here are 2 of my all time favorite Lucy video's and judging from their viewings on YouTube they might be yours too.
How much better can it get?  Vitameatavegamin and Chocolate!  Hope you enjoyed.