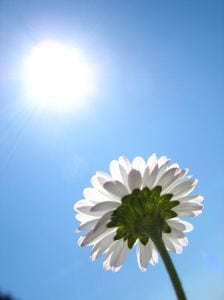 By Michele Scism,
The Results Lady
As a business strategist I am always asked how someone can start a business of their own.
Just today I met a fabulous mother of 3 who is having a hard time making ends meet and asked me if I could recommend anything that she could do.  There is not really a cookie cutter answer for that question but I will say one thing.  I believe we all have a business inside of us.
My criteria is that it be something that you know a lot about and love to do.  A passion for it is a better way to explain and the reason for the passion is because when times get tough (and they do for every business) you need to have a passion to keep going on.
So I made some recommendations to her and I thought they might interest you as well.  My friend Kelly McCausey, of Moms Talk Network, has several great e-books out on how to start different businesses.  Most of these range in price from $10 to $20 and are full of great information to help you get started.
How to Start a Santa Letter Business
How to Start a Bookkeeping Business
How to Start a Greeting Card Business
How to Start A Proofreading Business
How to Start a Internet Research Business
How to Start a Virtual Assistant Business
How to Start a Transcription Business
If you have been putting off starting your own business what is stopping you?  There is never a better time than right now.
"Things may come to those who wait, but only the things left behind by those who hustle." – Abraham Lincoln
For complete transparency I want to say that these links are my affiliate links and if you decide to purchase Kelly will pay me a commission but this does not increase your cost in any way!