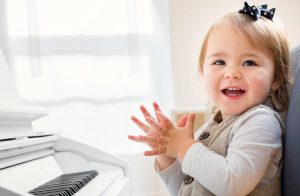 When you grow a community, it is important to not just run after any and everyone. I am here to tell you that it is not the size of your community but the strength of your community that turns into cash. The stronger your tribe is – the faster your business will grow (and we all want that, don't we?)
Here are a few quick tips on how to grow a community:
Participate in other communities(cross-fertilize).   Especially those communities that are bigger than yours. Engage the thought leaders in conversation. This will put you on the radar of all of their followers.  Also, you'll learn new things that you can share with your tribe. Cross fertilization is the key to quick growth.
Give public 'high fives". Keep an eye out for great things other people are doing. Compliment people on their writing, their posts, and their work.
Use Google Alerts to find out what people are talking about in your niche. Create a stream of content – schedule it to publish using Buffer or another tool. And don't forget to set a Google Alert so that you are notified when someone is talking about you or your business.
Be your amazing self. When you start to grow a community, your people need to hear from you – not from a clone of your favorite mentor.  It is easy to get distracted from your message when you spend time listening to everyone else's point of view. Take everything you learn and filter it through your experiences and ideas. You'll give more value to your community today and give your tribe a reason to follow you (instead of your mentor).
Less is More Remember the point is to build a community of raving fans – sometimes fewer followers that you can pay more attention to is better than lots of people who don't really know you.  Treat your followers as friends – be helpful – give value.
My motto – consistent and persistent – applies here. Your following WILL grow as long as you steadily post interesting content.
Be happy and have fun.  Not much explanation needed here.  People want to be around positive people.  Negativity is a drain.  Be inspirational.
Be generous and helpful. That's the quickest way to grow the know, like, and trust factor in your business.
What are your favorite tribe growing tricks?