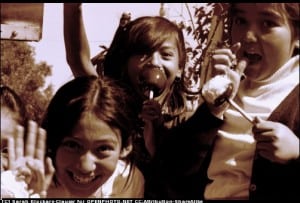 By Michele Scism
The Results Lady
Today I found this video about how to stay positive from Elayna Fernandez of PositiveMommies.com.
I met Elayna in a class in the summer of 2009 and have followed her online since then.  I love what she is doing for moms on her site.  So take a few minutes to check out her video below – she makes 3 great points about staying positive.
As entrepreneurs our days can swing from really high to really low and there are times when we need to really hang on.  How do we stay positive?  Elayna shared with us what she does:

Be thankful for what we do have!

Remember the big picture!

Avoid toxic people!
I'm particularly fond of the last one.  Thank you Elayna for helping us out with this one – now we can hold onto our positive mental attitude!
"Our attitude toward life determines life's attitude toward us!" John N Mitchell