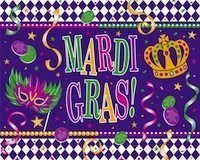 Today is Mardi Gras here is Lousiana… That means it is time to party!
In the spirit of celebration, I would like to offer you a very big Mardi Gras gift!
You know that I am a huge proponent of going to live events. This Mardi Gras, I am gifting you with the opportunity to go to two events for half the price of one. If you buy a half price ticket to Take Action Get Profits New Orleans (October 5-7), you'll get a free ticket to my May conference – Extreme Income Explosion Secrets (May 3-5) in Salt Lake City. Claim your Mardi Gras gift here.
I'm also throwing in an audio on profiting from live events AND a Q&A session after Extreme Income Explosion Summit in May.
The main advantage of this two-fer offer (other than saving $500) is that you'll get to truly build a relationship with the people who take advantage of this offer with you because you will see them at EIES and Take Action Get Profits and have a chance to network with a Q&A call between the two conferences.
I'm very excited about both events. At Extreme Income Explosion Summityou'll get to learn in depth from a variety of experts and speakers. At Take Action Get Profits New Orleans, you'll have an opportunity to take what you learned at Extreme Income Explosion Secrets and take it a step further.  I will be leading most of the sessions at TAGP New Orleans — and I will help you apply what you've learned.

Plus,  I have a great hotel for the New Orleans event — right in the center of downtown New Orleans.  There is lots to do and to see — and we plan on having some events outside of the hotel — so you can experience some of it.
Claim your Mardi Gras gift here.