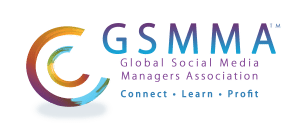 By Michele Scism
The Results Lady
Dear Friend,
I wanted to share a very exciting moment with you.  Today is the official launch of the Global Social Media Managers Association™ website.  It is a truly momentous occasion for me and everyone who works with me.
What is the Global Social Media Managers Association™?
Well it is an answer to a prayer.  You see as a business and social media strategist I travel the country speaking to business owners about how they can use social media to promote themselves and their businesses and the ultimate – get new clients.  Every time I have one of these discussions, whether it is live in person or on a tele-seminar, someone will always ask me 2 questions.  First they ask me if I will do their social media marketing for them.  When I explain that as a strategist I prefer to teach the business owners and their employees how to do it they usually ask me the second question – "Can you refer someone who can do my social media marketing for me?"
After answering these questions over and over I realized I had better start trying to find out why they were having such a hard time finding someone to help them with their social media.  I quickly found 2 reasons – #1 a lot of the supposed professional social media managers don't really know what they are doing and #2 those that do have so many clients already that they can't take on new clients.  This realization lead me to the point where I knew I needed to train people to help these business owners.  But once they were trained how was I going to connect them?
In April or May it became really clear for me.  It was one of those ah-ha moments – light bulbs and all.  I realized that if I would create an association where these social media managers could learn about their trade and connect with each other for support and then bring the business owners to the association to meet these social media managers there would be a win-win-win.
So what is the Global Social Media Managers Association™?  It is a community for social media professionals where they can learn and expand their connections and businesses.  Right now we are in phase 1 of the website.  During phase 1 we will be opening the website to all of those wonderful social media professionals who understand the importance of connecting and collaborating.  As well as are really hungry for new clients in their practice.
Phase 2 will happen in a few months and it will be the moment when the business owners are able to start coming to the site to be matched with the perfect social media managers.  This is really exciting and I will tell you that I have business owners begging me to hurry this phase because they are ready to get their social media activities in full gear.
Really exciting – Founding Member Status in the GSMMA™?
On August 1st I launched a product to start teaching virtual assistants and other entrepreneurs how to become Social Media Managers – It's called "Social Media Manager Profits™".  One of the bonuses for the program was a free 1 year membership in the GSMMA™ and Founding Member status.  Founding members will have their profiles always visible on a special page on the site as well as a special banner for their website that only founding members are eligible for.  They will also be notified first of pending contract opportunities with new clients.
There are exactly 100 Founding Member spots open.  Over half of them have already been taken.  If you would like to find out more about becoming a founding member in this exciting new association you can do that by clicking here.
Thank you so much for sharing this wonderful day with me!  I know this is an opportunity that is going to change many lives and businesses in the future.