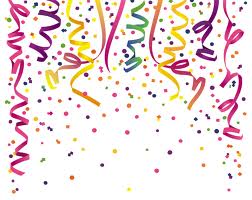 You've been working really hard…. You've asked your customers what they want, you've created a freebie, and a paid product, maybe even hired a business coach of your own… You've built your empire and you are ready to see the clients start enrolling.
It would be nice it worked that way, but it doesn't. Now, that you've set up the system, your next step toward creating momentum and success is marketing. You need a plan for each different product and level in your marketing funnel.
Here are five great ideas for marketing your product or service:
1. Freebies — Giving away freebies is a way to bring clients into your product funnel that can be very lucrative. Allow people who obtain your freebie, which should be not only a way to bring people into your product funnel but a way to sell them on valuable affiliate tools and products that you use, to give it away and pass it on.
2. Blogging – Blogging is one of the least expensive and quickest ways to see a boost in traffic as long as you are keeping your target market in mind and speak directly to them in each and every blog post. Do not try to be all to everyone, talk through your blog , to your ideal client.  Remember too, you have to be consistent with your blogging!
3. Advertise — Use pay per click, banner, or other ways, to attract traffic.  Direct people searching for your services and coaching to your least expensive offering such as your newsletter sign up form where they will receive a free newsletter via autoresponder.
4. Social media — Sign up for at least the big three in social media, Facebook, Twitter and LinkedIn keeping in mind the personality of each platform when you create your profile. Next, you must participate. If you do not participate in the social media conversation where it is important it is unlikely that you will see any return on your investment, which unless you pay someone else, is your time, which we've already established is your most valuable asset.
5. SEO — Search engine optimization which includes: blogging, article marketing, meta tags, keywords, site descriptions, site copy, website copy and more should be implemented right away and a huge part of your overall marketing strategy.
Need help with your marketing strategy? I have some openings in my schedule to brainstorm with you. Click here to see if you qualify.