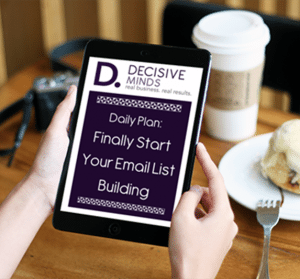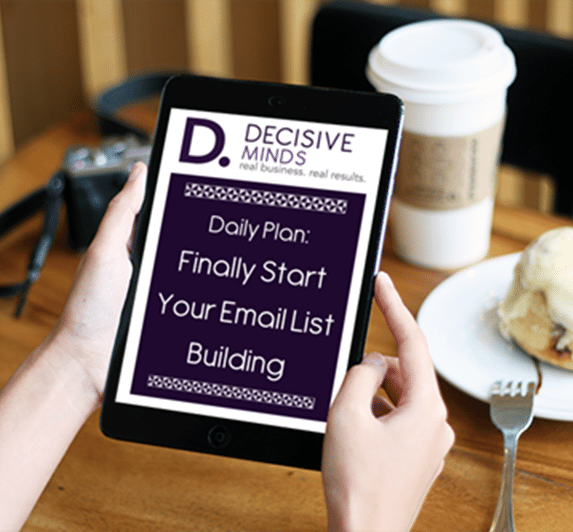 This blog course is to help you get more email list subscribers. When it comes to list building there are certain things that we must have in place for it to work. If you missed Part 1 or 2 of this series click the links below to catch up:
Lesson 1 click here
Lesson 2 click here
Now that you have all the pieces in place to start your list building, it is time to focus on your promotion plan.
WEEK #3
Monday
Check out list-building resources or services that interest you—are there other websites that you can post articles on that will allow you to share a link to your opt-in? Check out Medium.com.

Sign up for any new resources or services you have decided upon.

Learn how to use them.
Tuesday
Check Clickfunnels (if you have an account) and your email and autoresponder for statistics, signups, problems or feedback of any sort.

Create content for your first weekly newsletter.

Make sure your blog post creation schedule is working, with posts being written and released on a regular basis – minimum of 1 time per week and preferably 3 times per week.
Wednesday
Create a Facebook Page for your blog.

Make sure you set up a tab for your Facebook Page sending visitors to your preferred blog landing page.

Send out an email to subscribers about your new newsletter, letting them know:

How often they will receive it.

What it will contain.

How it will benefit them.
Thursday
Start working your way through your list of essentials, setting up, completing or updating any element that you haven't taken care of, including:

Your website pop-up opt-in

Your Facebook Page signup tab

Your social media Cover photos or backgrounds

Your Twitter pinned post

Your signature

Your author bio/resource box

Your website about page, containing an author bio that is your personal story—told in a way that ideal subscribers can relate to and resonate with

Share today's posts (social and/or blog).

Comment, respond and interact with those who engage with you.
Friday
Review your week's list building activities.

Complete any step that needs to be completed.

Share today's posts (social and/or blog).

Comment, respond and interact with those who engage with you.
Now, it's time to take action.
Be sure to come back for Part 4 next week.
We are currently in week 3 of this mini list-building course. Are you stuck? Do you have your freebie created? Is your email campaign working? If you need help with any of these, we offer Done For You services that will create your email campaigns and or create your landing pages and freebies. Click here to request more information.