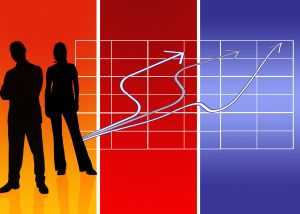 By Michele Scism
The Results Lady
Successful business owners understand that they must "Always Be Marketing", as my friend James Malinchak loves to remind us.
With the advent of web 2.0  and social networking sites such as Facebook and Twitter, some business owners are finding a bit of frustration trying to figure out this new marketing tool.
Facebook Frustration
First we will look at the frustration!  That probably comes from the fact that to be successful marketing your business on sites such as Facebook you have to realize that the game is different.  You can't come in with your same old play book and expect to have the same outcome.  Yes your customer is probably participating on Facebook (with 500 million users worldwide) but how are they participating.
Important – People are on Facebook to connect with their friends and family, reconnect with old friends, make new friends and to research products and services.  Did you notice I didn't say they were there to buy products and services?  The frustration that business owners feel is that they are used to being able to promote their product directly and sell.  I am not saying that you can never sell on Facebook  but your primary objective should be to build a relationship and build brand awareness.
Facebook Fortune
Good news – there is fortune to be found on Facebook.  What do I mean by fortune?  Let's talk R.O.I. – return on investment.  Most business owners think that means money but it doesn't necessarily have to mean money.  Wouldn't you love to build a large productive email marketing list?  How about creating buzz about you and/or your company?  Maybe you want to be recognized and interviewed by some of the big names in your industry.  So what is your investment – your time and/or the time of your VA and maybe a little cost for programing of special pages.
What is the #1 business tool on Facebook?
In my opinion, and the opinion of many others, the best Facebook tool for a business is a fan page, also known as a business page.  Facebook designed fan pages to help businesses promote themselves more effectively.  What are the benefits of Facebook Fan Pages over say your personal profile or a group page?
Specially designed pages can be set up to create interaction with fans – a specialized join page, an opt-in page, a sales page to list products or services, a contest page etc.
Postings to the fan page show up on fans newsfeeds
Fan pages are publicly indexed – if you are having difficulty ranking your business on the first page on Google or Yahoo the odds of your fan page ranking high are amazing
No matter how many fans your page has you have the ability to send them updates into their personal inbox – update section.  There is a limit on how many people groups can message
These are just a few of the benefits of a fan page.  Once your fan page is up and running you want to start to attract fans or "likes".  As of June 2010 the average fan page has 624 fans, according to Hubspot.com.  However, there are some simple strategies you can implement to start the stream of followers and then there comes a point where the growth of your page becomes organic.  We recently reached the 2000+ fan point on the Decisive Minds fan page.
One strategy is to invite your personal friends to your fan page on a regular basis.  A lot of people do this once and then don't think about it again.  I make a point once a week to invite my new personal friends to my page.  If your personal profile isn't already maxed out at 5000 friends then you should be actively adding new friends each week.  Don't forget to ask these new friends to join your page.  You do that from your fan page by clicking on the "suggest to friends" button below the logo.
Now it is time for you to start developing your Facebook marketing strategy.  A fan page should be an integral part of that.
================================
Would you like to know how I added 1000+ fans to my page the first month it was up?  Click here for more information!