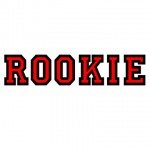 I've had some requests lately for some "back to the basics" material on social media, particularly Facebook.   So, for the next couple of weeks, I will be posting "Back to the Basics" articles a few times a week.  Let me  know if there is a particular topic you would like to learn more about.  Today's topic is about some of  the "rookie" mistakes business owners make on Facebook and how can avoid them
1. Posting Too Much
It is much better to start slow and build than to blitz people with posts during your first few months on Facebook. (Remember the old tale about the tortoise and the hare.) Like any building of business and garnering of clients, it takes time. Facebook may take less time than some of the older methods (like snail mail, flyers, and so forth), but it still needs to be done slowly and carefully. It does not attract clients if you bombard them with information and promotions all at once.  Also, posting more than 4 personal updates a day (not including shares) can get you in hot water with Facebook (I've known people who have had their accounts suspended).
2. Not Having A Fan Page for Your Business
Nowadays, it is pretty much expected that businesses have fan pages.  Since Facebook is more searched than google it makes sense to give people the ability to search for your business.  Also, you have more control over your brand.   Personally, I believe in some overlap between your personal fan page and business page.  Feel free to cross-post, but make sure that most of the posts on the fan page relate to your business.
3. Yawn…
One of the biggest rookie mistakes I see is having a *boring* web page.  You want people to want to click the "Like" button and return to your page, so make it interesting. You can have free giveaways, compelling content, links to interesting websites, and so forth. It's a good idea to keep it updated, too, so fans and visitors do not lose interest.
4. Not Joining Groups
Joining groups that relate to your business interests is a good way to use Facebook's interconnected community to promote your business. You can invite others to join, too, and form your own group.
5. Not cultivating and organizing your contacts
As you gather friends and followers, it's a good idea to keep them organized into lists. This is especially true if your business has multiple facets.  Creating lists of contacts allow you to filter the information that gets posted (think pictures of a darling daughter go family and friends – information about your latest teleseminar goes somewhere else.
What are the biggest mistakes you see people making on Facebook?