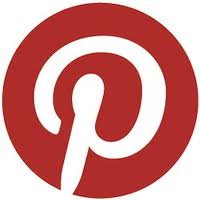 The second question people ask when I start talking about Pinterest is "what should I be pinning". (If you are curious, the first question is still "what is Pinterest?" )
If you have a business that is not easily pictured (i.e. business strategist), it can be difficult to know exactly what you should be pinning to promote your business.
Beginning pinners are often envious of their colleagues in the craft, cooking and travel industries that have more obvious pins to make.  Honestly, though, I've been finding out that Pinterest can work for any kind of business.
With a little creativity, it is possible to have a creative relationship-building presence on Pinterest.
Do you feel a little lost when you start pinning?  Not sure whether just to pin pictures from blog posts?  Maybe quotes from Facebook.  You want to be effective and not waste your time – but you really aren't sure where to start.  Creating a pinning strategy is easy if you know the basics.
Here are 5 places to look for great visual content to pin on Pinterest
1. Visual Content You Already Have Spend some time going through your blog and pinning posts with strong graphics.  Have you held or attended a live event?  How about posting some of those old pictures?  There is no rule that says everything you pin on Pinterest needs to be new.
2. Photos of Your Customers and Mentors If you've met your customers and have pictures – Pinterest is a great place to post them.  Did you get a picture with your mentor at your last live event?  Post that too.
3. Strong visuals from blogs and articles If you've been following me for any length of time, you know that I am a strong believer in including visuals in your blog posts.  Pinterest ups the ante a little.  Spend some extra time choosing images that tell the story of your post so you can pin the images and bring more traffic to your posts.
4. Infographics and Data Charts Infographics and data charts are very popular right now and they are doing very well in Pinterest.  You can make your own chart in Excel or Powerpoint and watch it go viral.  Make sure you include a headline in the graphic so people know what they are looking at.
5. Pictures of Your Products Make sure to pin pictures of your products on Pinterest.  Pin e-book covers, logos,  pictures of guest speakers – the possibilities are endless.
Bonus Tip:  Make sure that your pins include a call to action.  Don't waste the opportunity to bring people back to your site.
Do you have a better idea of what to pin on pinterest now?  What are your best strategies?
Would you like to learn the basics in just one day?  Join me on August 23, 2012 for my Pinterest 101 Virtual Day.  Over 7 hours, we'll be setting up your profile (the right way), and getting your strategy in place.  Click here for more information  (If you can't make it that day (or can't make it for the whole day) – sign up anyway because all sessions will be recorded).