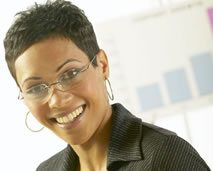 By Michele Scism
The Results Lady
It sounds pretty upscale, doesn't it? Having a Content Planner for your blog must mean you're pretty hot stuff. But it can make perfect business sense if you've got a growing internet business and your blog is only part of it.
As a forward-thinker, you know that your blog can really add value to your business, help it grow, and help you earn money, but you also know you just don't have the time to commit to the blog.
What is a Content Planner?
A Blog Content Planner is really the manager of your blog. If you have a large blog, the Content Planner will come up with topic ideas, divvy out the work to the blog writers, find examples to guide the writers, do keyword research to find keywords to write the posts around, and keep everything on a schedule. If your blog is small, the Content Planner might wear all the hats, including that of writer.
How to Know Who Would be the Best Content Planner?
Ideally, the blog manager should be someone who has been an avid follower of your blog, can write well, and understands the subject of your blog. He/she should be a self-starter, yet be part of your team. This manager should "get" the big picture of what you want and may even be able to enhance it.
When You Should Start Using a Content Planner?
What are your goals? If you think big and you have money to pay a Content Planner, hire him or her as soon as you possibly can. You can reach your earning goals much quicker with help. If you think small and think you should continue to do it all yourself, it will take you longer to get where you want to be.
Where to Look for a Content Planner?
The first place to look is your own readers. Are there some that stand out for their thoughtful comments? Do they understand the topic and can add value? Can they write? Are they hungry for more? Most likely a Content Planner position is not a full time job and many new marketers would jump at the chance to write for you if they could not only get paid, but learn from you.
How to Keep a Great Content Planner?
Yes, you need to pay them if you want someone who's dedicated to you and your vision. You want them on your team. Perhaps start them with a base salary and give them a bonus if they get the blog to a predetermined number of daily unique visitors or a certain amount in sales or opt-ins. If they're really good and your blog is flourishing in their hands, offer them a percentage or a partnership. Good people are hard to find and you want to keep them.
If you don't have the time to commit to making your blog the success you envision, consider hiring a Content Planner. The right person can take your blog to the next level; get you traffic, opt-ins, and help your blog make some good money.  I am doing some heavy consideration right now myself.  Yes, I am preaching to myself.