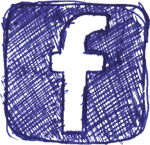 Everyone has been asking me 1) when the new facebook changes will take effect (answer: I don't have  a direct line to Facebook so I don't know…) and 2) if I will do a free teleseminar to explain them to everyone (answer: YES!  read on!)
On November 7, at 3pm Pacific, 4pm Mountain, 5pm Central and 6pm Eastern, I'll be holding a free call on how to make the most of the new Facebook changes.  The last time I did this – I had over 250 people on the line!   You can register for the call here.
On the call I'll cover:
The 3 best strategies for making the most of the new Timeline feature
How  Open Graph will change your facebook posting strategy
How to leverage Smart Lists, Share and the new News Feed to get your updates in front of thousands of fans and followers.
I've been "hitting the books" learning about all the new changes and can't wait to share some tips with you.  If you want more in depth information – I'll be covering the new stuff heavily during my next virtual day on November 8.  You can sign up for that
here
.