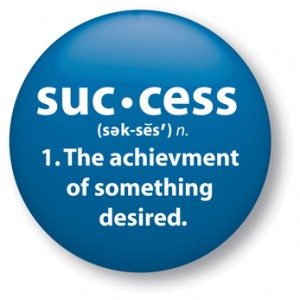 By Michele Scism
The Results Lady
I want to apologize for the length of this blog before I ever get started.  I know it is going to be a long one.
I have spent a lot of time recently thinking about what has happened to me and my business in the last year.  Tuesday, 1/11/11, was the one year anniversary for Decisive Minds.  I spent that day touring hotels in Dallas, TX for my upcoming 3 day live event (March 11-13) and was blessed to be able to spend a couple of hours at the launch party for MyGlow.net, a new social networking site from the founders of eWomen Network.
While touring the second hotel it hit me – 12 months ago I could not have imagined that I would already be hosting my own 3 day live event.  Much less with fabulous guest speakers like Adam Urbanski, Carrie Wilkerson and Caterina Rando (and others that I will be able to tell you about soon).
How did I go from being that terribly shy woman, who physically shook when she spoke to someone new, to someone who loves teaching tele-classes and can stand on stage and teach?  It still blows my mind.
Then there are all the amazing people I have met.  I wouldn't dare name you all, because the blog post would never end.  LOL  I feel blessed to have made so many fabulous new friends – those who I have laughed with, those who I have cried with, those who I have learned from and those who have made my heart smile.  I am honored to know you all.
I LOVE what I do and the people I get to help.  I LOVE the traveling and the learning.  I looked back over my calendar for 2010 and I actually traveled to 3 mastermind retreats and 5 live 3 or 4 day seminars.  What a fun year!
Then there are all the programs and courses I have taught or created over the year.
The Ultimate Blog Challenge – how much fun is this!  With my co-host and really great friend, Michelle Shaeffer, I have met over 600 different bloggers who have participated in our 3 challenges.  That has been amazing.
The Ultimate Client Attraction Summit – my first multi-speaker tele-summit.  It was so much fun to get to interview 6 fabulous entrepreneurs.
Take Action Get Profits – Facebook and LinkedIn virtual day – I did the first 7 hour social media virtual day training in December.  It was so much fun and the response was so great that now I am going to be doing these on a regular basis.
Decisive Success Strategies free tele-class series – On Tuesdays I interview amazing business owners on a wide range of topics.  After we talk we both go to my Facebook fan page and do a little Q&A.  That has really turned out to be lots of fun.
There were so many more programs during the year, interviews I did with amazing people, guest blog posts and so much more.
So do you want to know the secret?  How did it happen? 2 words –  Consistent & Persistent! That's it – I didn't give up.  I kept going even when no one was paying attention.  I asked, believed, did my part and received.
THANK YOU!  If you are reading this you are one of the reasons I am here and I want you to know that I appreciate you!
"When you get – GIVE.  When you learn – TEACH." Maya Angelou