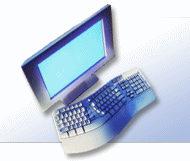 By Michele Scism
The Results Lady
OK I am just going to warn you that this isn't going to be my normal blog post.  I have had one of the most frustrating days today.  I have been diligently working on my upcoming live event.  I am so excited and the list of things to do is massive.
However, today my computer has decided to crash every time I try to upload the wonderful video I made to go on the sales page for the event – Take Action Get Profits Live: 3 Days to Social Media Success which is going to be in Dallas, TX March 11-13, 2011.
I want you to know that my desk sits in front of a beautiful big window – there were several times today when I thought seriously about throwing the computer through the window.  What is a small business owner to do when they rely so heavily on their computer and it so obviously not committed to the work like she is?
You know there was a time about 10 years ago when I was a Regional Accounting Manager for CompUSA – only for about 2 years because I thought that was what I was supposed to do but I was wrong.  Anyway, being part of that large corporation we, of course, had a help desk that we could call and get help on site in a moments notice.  I am really missing the IT guys right now.
I had to finally quit trying to upload the video on my desk top (it actually got the blue screen of death 3 times today- I guess that's a slow death) and now am attempting to upload to YouTube from my laptop. Only 39% left to go (after an hour).  OK it is Hershey kiss time!