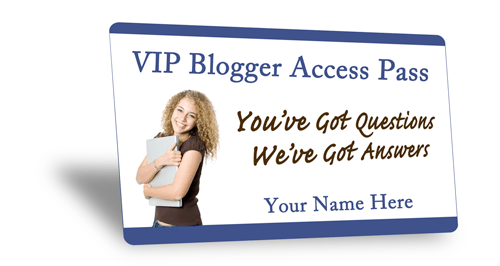 By Michele Scism
The Results Lady
Day 1 of the Ultimate Blog Challenge and my mind is already racing.
I am excited that the possibilities for blog post are endless and since marketing a blog is one of my favorite things to do I am even more excited.  I am wondering who the new bloggers are that have joined us this time and what I will be learning from them.  I am curious about the new opportunities that will come my way from the traffic the challenge will drive to my blog.
So my question to you is
Do you look at this as a challenge or do you see it as an opportunity to market your blog?
Sometimes I think the word challenge can have a negative connotation.  However, for lots of people, including me, they spend their lives seeking out the challenge.  It might be that they need a challenge to move forward or it might be that they feel rewarded when they complete a challenge.   So personally I do not look at a challenge as a bad thing.
What if we looked at The Ultimate Blog Challenge as a free marketing tool.
Let me explain.  As a business owner why do you blog?

To share your knowledge

To get your name out and gain visibility

Because you tell your clients they need to so you had better
I am sure there are plenty of other reasons that you might be blogging.  What I have found is that the main reason people blog is to get attention, gain visibility which in turn gets them new clients.  So how can you utilize the blog challenge as a marketing tool?

Make sure you have your blog set up with the appropriate plugins and applications to automatically post your blog entries to all the BIG social media sites such as Twitter, Facebook, LinkedIn, etc.  You can find out more about how to do that on The Ultimate Blog Challenge FAQ page where you will find a worksheet that the amazing Michelle Shaeffer created.

When posting to Twitter you should utilize the #blogboost hashtag, which is the official hashtag of the challenge.  By putting this hashtag on your tweet other bloggers who are also participating will see your post, read it and possibly comment on it.  As a blogger yourself you have probably found that bloggers are a very supportive bunch and they will share your blog posts with their followers.

Utilize the Facebook Group for the challenge.  Be sure to post your blog posts and interact with the other bloggers.   Invite your friends to become members of the group because the more that see it the better off you are.

Be sure to interact with the group.  Respond when someone posts a comment or tweets about your post.  Read other peoples blogs and leave comments with your website address which in turn will drive more traffic.
So now you have some ideas about how to market your blog.  Join a blog challenge and you will find out for yourself what kind of amazing things happen to you during the challenge.