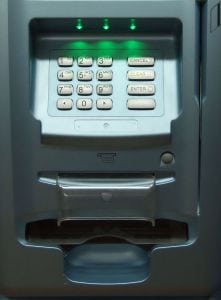 By Michele Scism
The Results Lady
Having a successful membership site or continuity program is like having your own personal ATM!
When I was growing up my grandparents owned a mobile home park.  Between their driveway and their front door there was a concrete post that was painted brown.
The tenants in the mobile home park would drive through the driveway and put their rent in the concrete post.
Daily my grandfather would check it (that was his favorite part).  I used to tell all my friends that when I grew up I wanted to have my own "brown money pole".
The mobile home park is gone now and it was starting to look like I wasn't going to have my own money pole until I discovered continuity programs and membership sites.
So what is a membership site?
A membership site is a website or online program in which people can be a member.  Usually they are designed around a product or service that you are selling.  The benefits of membership sites vary.
Let's say for example that someone buys your program on how to groom dogs.  As a bonus to the program they could receive a free trial period in your membership site which will provide them with member only additional bonuses and material.  After the trial period they start paying the monthly fee which could be $27, $47, $297!
What if you had 100 people in your $27/month membership site?  That would be an additional $2700 a month for you and all you had to do was post some additional and updated info every month on a site.
Now you might be thinking, I don't have that much information.  What would I put on the site each month to keep them engaged and filling my ATM?
That is one of the reasons I am interviewing Lisa Rodriguez from Nextlevel-va.com tomorrow, Thursday July 15, 2010.  Lisa is an expert on membership sites and one day after having a short conversation with her I begged her to let me interview her.
Some of the things she was sharing and ideas she has about making membership sites profitable were just absolutely blowing me away.
If you want to listen to my interview with Lisa you can click here for details.

Lisa will be sharing her best-kept secrets about how to make sure your membership site is a powerful money maker.
I guarantee she will blow you away when she tells you how you can have a site and not have to write the content that you provide on it to your members.  It is a brilliant tactic that is definitely for all of us that feel like we have too much going on already.

Have you been looking for a reliable stream of passive income?

Have you been wanting to start your own membership site but just aren't sure what to do?

Do you have a site that isn't profitable?
This call is for you!  It is free and will be recorded so that if you miss it you will get the replay link so that you can listen or relisten later!
If you are reading this after the day of the call — no problem.  Simple register and I will forward you the replay link immediately!