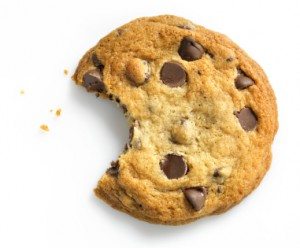 In the past week, 5 people have asked me if I think that building an e-mail list is the first step to creating a successful online (or one can argue – offline) business.  After all, there seems to be a new social media platform launching weekly… and people are opening e-mails less and less frequently – why on earth would anyone want to spend time on e-mail marketing?
Well, I still think that e-mail marketing is critical — because you have a much stronger relationship with the people who have asked to be on your list than you ever will with acquaintances that you connect with on social media.  Your mailing list are your people.  And, I can tell you for sure that I sell more products from my list than I ever do from Facebook and Twitter.  Social media is great for drawing people in – but it is much easier to sell to people who have committed (by putting their name on the list).
So, at this point, you are probably saying — list building is great Michele — but where do I start?   Here are the 5 very basic things you need to have in place to start building your list.
1.   A website — your website is your home on the web.  This is also where people go to opt in to your site.  This is also a step where people get stuck before they've even started!  Do not spend thousands of dollars on a site when you are just beginning. All you need is a simple WordPress blog.  If you need help setting that up – check out my Blog Mastery course which has step by step instructions – including a video on how to set up a simple wordpress site in less than an hour.
Click here to learn more about blog mastery.
2.  An autoresponder – The auto responder is the service that collects e-mail addresses through an opt-in box on your website and sends e-mails to your customers.  I use InfusionSoft (which combines a CRM, e-commerce platform and mailing list) – because it is pricey – I don't recommend it for people just starting out.   MailChimp offers a free service (but is not appropriate if you mainly do affiliate marketing), Aweber and icontact are also solid choices.  Constant contact is easy to use – but it is difficult for e-mail marketing because of lack of flexibility with thank you pages and autoresponders.
3.  Interesting Content – beyond the technical components of a website and an autoresponder – one of the keys to building your list is to have something to teach your prospects.  You don't have to be the worlds greatest expert – but you should be able to teach your prospects something useful when they visit your site.  Remember though – that even if you are just a few steps ahead – that is enough to create helpful information.
4.  Easy to Share Content  If someone can't find a way to share your content in 5 seconds or less – you are doing yourself a big disservice.  Each blog post needs to have a social media share button — Add to any or shareaholic are two plug ins that work wonderfully.  Just having the plug ins is not enough however – you also need to ask people to share your content, comment on your posts and take part in the conversation.
5. A Cookie… Nowadays, it is more difficult that ever to get people to take the first step of putting their e-mail into the box to join your list.  You need to have some "bait" for them… Usually, this is a free report – but the bar is getting higher.  Consider using something that your prospect can use to immediately improve their business.  Checklists and assessments are fairly easy to create and have high value.
My action step for you this week… get your basics together (if you don't have them in place already).  Next week, I'll be posting home hints on how you can make your list feel well taken care of (and more likely to buy from you).