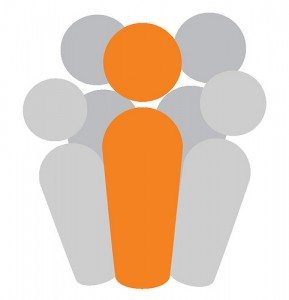 Today's guest post is from Samantha Duncan and adds to our theme for the week of effective marketing! She discusses how to attract your target market, propel your business to expert status, and increase sales through effective market directed design.
Effective design is crucial to any business. In our technical world, your advertising efforts are the face of your company and it is essential to your business to execute marketing materials that attract your ideal client, establish your credibility, and present your business as a recognizable and trusted brand.
What methods do you currently use to advertise your business?
Are your marketing efforts displaying you as an expert in your field?
Are you spending more time working on your advertising ventures than talking with clients?
A Graphic Designer is an essential part of your businesses success team. Whether it is your logo, brochure, website, or other forms materials, your business has an identity that needs to be properly extended to all forms of visual expression made by your business. A Graphic Designer can help you to properly establish your brand and extend that brand to:
Information products that you sell or give out, such as: Books, eBooks, Workbooks, CD Covers, Program Handouts, Powerpoint Presentations, etc.
Marketing materials, such as: Flyers, Brochures, Business Cards, Speaker Sheets, etc.
Your website for effective design and an enhanced user experience
Your logo design to explain best who you are, what you do, and who you do it for
Businesses that invest in working with a Graphic Designer benefit in many ways, some of which are that you gain access to:
Professional and attractive design that helps you reach your audience and presents your business as a credible brand
Proper branding and brand extension towards all of your marketing materials for web and print to allow for consistent recognition
More time for you to spend focusing on sales and client contact by spending less time on DIY projects to market your business
Samantha Duncan, Creative Director and owner of The Element of Design, is dedicated to helping your business succeed through professional and effective design. With a clear understanding of the importance of good branding and how to extend that brand, Samantha is your solution to professional design and development services for your business.
Contact Samantha today for your FREE Business Success Questionnaire and 50 minute review session to identify what is visually working and not working for your business. We will review your current website, social media platforms, and marketing materials to determine if you are effectively marketing your business and attracting your ideal client. Email us here: sam ( at ) TheElementofDesign.com
Get your FREE Business Success Questionnaire now!